Yesterday, I used some strong and emotional language in an online article to compare the threat of the hard left on Labour's electoral chances. Some have interpreted this as a sweeping attack on anyone with left wing views. This is nonsense.
There is only one progressive force in British politics and that's the Labour left. The challenge to bring in a living wage, tackle zero hours contracts, save the NHS, make a fairer society that's not controlled by powerful finance citadels, protect the most vulnerable, bring back trust to politics and get young people off the dole queue is one that will remain unanswered until we have a Labour government.
And it'll be a Labour government working with trade unions that delivers this. Fair pay, rights in the workplace and no to discrimination.
I know that and everyone I work with in Labour understands that. The stakes are extremely high and that's why I won't indulge those who delight in opposition instead of keeping a disciplined focus on the road to Downing Street.
Some view "the left" as being an all encompassing spectrum of good. It isn't. You only have to look through history to see that the hard left can do great damage to society.
But there is a new threat now, which wants to turn Labour into a far left class-based organisation, not a One Nation outward looking party. This threat isn't anywhere near the Labour mainstream but it's in the columns of newspapers and it's all over social media. I hear this view too frequently and it's because I've got an extremely long memory that I spoke out in such trenchant terms.
I remember all too well the wilderness years of the 1980s. Being a Labour supporter was not much fun then. I saw the misery in communities. Just as I see it now. The difference is I've learned my lesson and know we cannot start navel gazing and indulging in Trotskyite fantasies. We have to get a Labour government elected. The way I see it, there is no point claiming a clear conscience if we lose in May 2015. We will have let our people down badly.
The hard left that thinks smashing shop windows is a blow for freedom, nationalisation of the whole economy is a must and ultra high tax nihilism is the road to a better society is wrong on every front. This has no place in mainstream politics and needs challenging.
Ed Miliband announced yesterday a better politics and I see this as the start of a new politics. That new politics may involve taking some sacred cows to slaughter as well. We can have no truck with shibboleths that alienate the public. Just as we won't parade the virtues of everything on the left without questioning the relevance of some views, we cannot act as cheerleaders for the public sector while failing to loudly condemn NHS scandals and social workers that ignore child abuse.
I'm aware my analogy yesterday was challenging but I certainly wasn't talking about those on the Labour left. I make no apology, though, for drawing attention to the unpleasantness of people I've met on the extreme left who openly sympathise with the likes of Ulrike Meinhof, are as anti-Semitic as they come and preach class warfare.
The challenge for all political parties now is to re-connect with the electorate in an emotional, not cerebral way. Three years ago, Michael Dugher MP wrote the following.
"The ideological leftism and self-indulgencies that typified Tony Benn's approach to politics in the early 1980s won't win back a single vote for Labour from hard-headed and hard-pressed working class voters who abandoned us." 
He's as right now as he was then. Hard pressed working class voters want better than this Government. And that's why we will rise to the challenge.
Simon Danczuk is the Labour MP for Rochdale
More from LabourList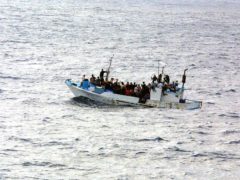 News
Civil service union leader Mark Serwotka has said union members are "sick of clearing up the mess" caused…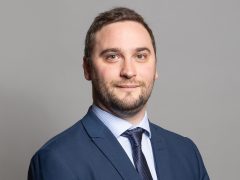 News
Former Conservative MP Christian Wakeford, who defected from the Tory Party earlier this year, has joined Labour's frontbench…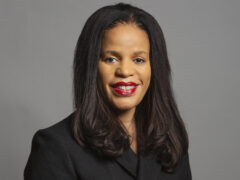 News
Former Labour MP Claudia Webbe has lost her appeal against her conviction after being found guilty last year…