At an event in South London this evening, Ed Miliband will announce that he wants a "Special Conference" of the Labour Party to discuss and approve his proposed union link reforms. The conference is expected to take place in the Spring, with March the most likely time. The process (as I outlined before Miliband's union speech recently) will require party rule changes – and therefore will need to pass through two conferences.
Understandably, it seems that Miliband felt leaving the union link proposals unresolved until September/October 2014 was unacceptable with the general election on the horizon. An initial consultation document prepared by Lord Collins will be put to (and debated at) party conference this September, with the final proposals put to the special Spring Conference early in 2014 for debate and approval. The NEC was informed of Miliband's intention today, and a timetable for the Collins review – including this Special Conference – is expected to be confirmed at the next meeting of the NEC.
Miliband will tell tonight's meeting at the Coin Street Neighbourhood Centre that he wants to see affiliated trade unionists actively involved in the party – and spell out his determination to ensure Labour becomes a mass movement party with roots in communities as well as workplaces.
Miliband will spell out the "routemap" to the Special Conference tonight as follows:
The Collins review will examine precisely how these reforms will be implemented and any wider implications. It will advise on any other rule changes that may be necessary as a result of these reforms.
The review will consult widely over the summer, asking how these reforms should be implemented. The responses will inform the Collins Review.
The Collins Review will publish an interim consultation document at this year's Annual Conference in Brighton.
Today, Ed Miliband is launching a national campaign which will include a series of town hall meetings to explain how Labour is changing so that we can change the way politics is conducted and change Britain.
Harriet Harman, Labour's Deputy Leader, and Phil Wilson, the Labour MP who helped Tony Blair change Clause IV, have been given special responsibility to debate these changes with party members, working with other Labour MPs across the country. All members of the Shadow Cabinet will be playing a part in the national campaign.
Jon Trickett, the Shadow Cabinet Office minister, and Rachel Reeves, the Shadow Chief Secretary to the Treasury, will work closely with the Collins Review on this process of reform. They will examine what further reforms are needed to make Labour a truly 21st Century mass membership organisation. They will draw on the work that has already begun under Arnie Graf's community organising model, as well as on the experience of other political parties and campaigns around the world that have opened up to people in new ways in recent years such as through the use of social media and new technology.
The advantages of Miliband's approach are clear – he gets what is likely to be a complicated and messy process finished and signed off with over a year to go before the General Election. Additionally – and perhaps as importantly – by holding a Special Conference (presumably with other attached events and a keynote address from Miliband) the Labour leader will have an opportunity to make the case for a different kind of politics not just to the party, but to the country too. Labour has often missed out on the media coverage that other parties get from their Spring conferences (People's Policy Forum's don't seem to cut it), so this will allow Miliband to grab a good chunk of the media coverage for a week, in which he'll evidently want people to see him showing clear and decisive leadership within the party – if you're looking for a parallel with Clause IV, this is it. Blair's Clause IV conference will likely provide the template for next year's "Special Conference". ALthough of course these changes are far bigger than Clause IV ever was.
On that level, it's smart. But of course there are potential downsides.
If there is a row going on within the party about the proposals, a Special Conference will see them aired live on TV in glorious technicolour – Miliband can do without "party split" headlines 14 months out from a General Election. And if there are still legitimate concerns about how all of this might work (which there are) then even a 8/9 month timetable still doesn't given a great deal of time to hammer out some very tricky issues (such as "How do we ensure that the Labour Party doesn't go bankrupt?").
Now the timetable is set though, we have a far clearer idea of where this is all going, and what we can expect to be resolved, and by when. No doubt over the coming months those details will dominate discussion here – and in meetings of the party across the country. I just hope that this broad consultation that is promised will genuinely include a broad cross-section of party members – unlike Refounding Labour, which often felt like members weren't entirely being listened to…
More from LabourList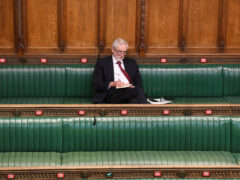 News
Keir Starmer will use Tuesday's meeting of Labour's ruling national executive committee to confirm that Jeremy Corbyn will…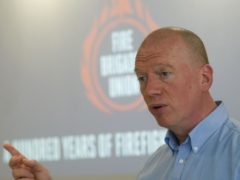 News
The Fire Brigades Union has called on the TUC to lead a "mass movement of non-compliance" with the…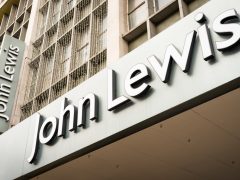 Comment
Nearly 100 years ago, the John Lewis Partnership was created after the founder's son, John Spedan Lewis, saw…