Ed Miliband has acheived an incredibly difficult task today. He's put forward proposals of seismic proportions to change the party's relations with the Trade Unions and trade unionists, he has somehow – so far – managed to avoid triggering off a civil war in the party and his speech was backed by both Len McCluskey and Tony Blair. So far the only affiliate to speak out against the proposals is Billy Hayes of the CWU, whilst others have been positive or held their council.
This is going to happen, one way or another. It can't be kicked into the long grass or fudged. Too much water is under the bridge for that. The questions are all around how it will be implemented:
The Unison Model – there has been much discussion so far today about Unison's "opt-in" model for Labour Party affiliation. Unison Labour Link may well be our best guide for how Miliband's proposals will work in practice. For the party this should be the sensible place to start exploring how such a model would work if expanded to make affiliates actual members. For the unions, it should be some reassurance that this kind of model can be made to work.
Speed – Miliband refused to be drawn on a timetable today. He was right not to get bounced into anything, but he surely knows that the proposals need to be finalised by conference this year. The only other alternative would be to hold a "special" conference to get them passed. Which could get messy and complicated.
Funding – the Labour Party will lose money as a result of today's announcement. That's an absolute certainty. So where else does the money come from. Miliband also favours a cap on big donations, so it can't come from there long term. And if the party's funding wasn't stretched enough, primaries will be bloody expensive to run. The revamped and expanded digital team will need to carry some of the weight (and their output today has played a role in winning the party around to Ed's plans), but it's not the golden goose. So what is? And of course the funding shortfall will need to be determined by…
Setting a realistic and acheiveable target that preserves the union link – how many trade unionists does Ed Miliband expect will opt-in to party membership. Most trade union officials I've spoken to seem sceptical that there will be much of an uptake (Len McCluskey was notably talking tens of thousands earlier). Labour needs to have a long term aim of a membership in millions, but in the short term Miliband should aim for an achievable 500,000 union affiliates by 2015 and a million by 2020. That would credibly preserve the union link, create a genuine mass movement party and provide a strong funding stream. The problem is – of course – that there isn't yet a plan for how to do this.
Dealing with vested interests across the party – this is perhaps the most important point of all. Ed Miliband has committed himself to the end of machine politics in the party. This has largely been laid at the door of the unions, but of course it exists in other forms – most notably in the Labour HQ involvement in alleged stitch ups and selections finagling of the past (anyone remember Erith and Thamesmead?). Current General Secretary Iain McNicol (whose handling of this weeks events deserves praise) has rightly cracked down on staff involvement in selections, but such involvement appears to have been more common under his predecessor. And of course it is his predecessor Ray Collins who is conducting the review into how this will all work. Collins is a good man who understands the party inside out and is a former union staffer too (so knows how each side might react to each and every change) – but top of the list of tasks on his already burdensome to-do list should be rooting out all kinds of machine politics, wherever it might find itself.
Ed Miliband has had a good day – far better than I expected him to have. But if he thinks that this is over, or that the hard part is done, he couldn't be more wrong. The process has begun – but it will take a great deal of effort to convince everyone that this can actually be made to work.
Good luck Ray.
More from LabourList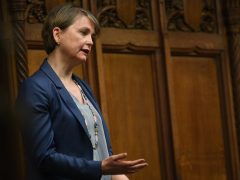 News
Yvette Cooper has declared that the government's announcement of plans to house asylum seekers in military sites as…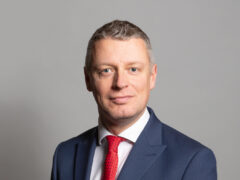 Comment
Labour is the party of housing. A decent, affordable home for all runs in our DNA. We know…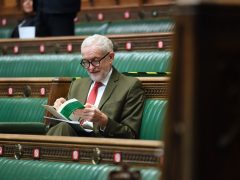 Daily email
The national executive committee yesterday voted to block Jeremy Corbyn from standing as a Labour candidate in the next general…