If last week was a thoroughly dreadful PMQs for Ed Miliband (which it undoubtedly was), then this week's had to be a huge improvement. Another bad PMQs for Miliband would have led many MPs and activists to wonder why the union link had been put at risk without so much as a measly PMQs win to show for it.
The path to a workable settlement on the union link is still unclear, and fraught with difficulty, but Miliband seems far more confident and assured in his position on party funding – which of course was the main topic of today's excessively lairy and somewhat off-putting PMQs. (That said, this has been a bloody expensive way to get a little reassurance, if that's what Ed was after.)
The same, however, can't be said for the Prime Minister, who genuinely seemed to have no idea what Ed Miliband had announced yesterday, and either didn't want to know – or didn't care – that his constant repetitions of "Unions", "block vote", "Unite", "Len McCluskey" don't really make any sense, especially after yesterday. That meant he went from leading the debate last week – lazily but effectively knocking Miliband around the house – to looking like he had no idea what was going on this week. Perhaps they didn't have any of the news channels on in Downing Street yesterday – or maybe the papers weren't delivered to the bunker…
To be honest, after all of the embarrassment last week over Ed Miliband's PMQs script (left in a toilet by his well regarded PPS Jonathan Reynolda), it was the PMQs lines that were called into question today. Had he picked up last week's script by mistake? It certainly felt like it as he trotted out the same old tropes without a nod to any change at all – nevermind the seismic one that Miliband instigated yesterday.
The old adage that a week is a long time in politics might well have been invented for the kind of week that the Labour Party has had, but Cameron seemed ignorant of and unprepared for any of that.
Perhaps that explains why he didn't answer any of Miliband's questions (not that he ever does). He has no views on second jobs for MPs. He is both for and against a cap on party donations. He attacks Labour's closeness to the unions but then gives a free plug on the floor of the Commons to JCB – owned by a major Tory donor – without the merest whiff of a declaration of interest.
Despite my significant misgivings with Ed Miliband's proposals, it's clear that there's only one party leader who is interested in clearing up the messy and murky world of party funding.
And it's not the Prime Minister. He doesn't seem to care about that at all…
More from LabourList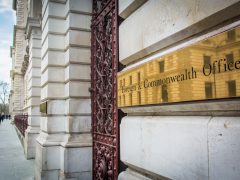 Comment
In under two weeks, world leaders will meet in Glasgow for the latest attempt to address the global…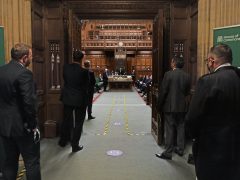 News
Labour has approved the renewal of the Coronavirus Act and allowed it to pass without a formal division…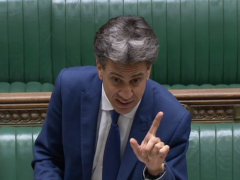 Comment
Full text of Ed Miliband statement in the House of Commons on the government's net zero strategy. Let…