Desolate: Adjective
(of a place) Deserted of people and in a state of bleak and dismal emptiness.
I was born and grew up in the North East. Regular readers of LabourList will know that I love it like nowhere else and will happily talk about the region for hours. Mostly I love it because it's people are passionate and friendly and honest and true. When I'm not there I miss being there, and I go back as often as I can. One day I'd like to move back to the North East and live there again.
And who wouldn't want to live there? It's one of the most beautiful parts of the Britain. Northumberland especially is Britain's best kept secret – picturesque villages, rolling hills, spectacular coastal villages, historic castles and babbling brooks. It's stunning.
Alternatively, if you believe Lord Howell – Tory Energy Adviser and Father-in-law of the Chancellor – it's "desolate", (meaning "bleak and dismal emptiness" according to the dictionary). Howell wants the government to concentrate their great fracking experiment (which is in no way inspired by Lynton Crosby) on the North East. The "desolate" North East. Let me tell you Lord Howells, there is nothing desolate, bleak or dismal about one of Britain's proudest and most beautiful regions.
Here's what Howell is reported to have said:
"There are obviously in beautiful rural areas, worries not just about the drilling and the fracking, which I think are exaggerated, but about the trucks, the delivery and the roads and the disturbance. And those are quite justified worries."
"But there are large uninhabited and desolate areas, certainly up in the North East where there's plenty of room for fracking well away from anyone's residence where it can be conducted without any kind of threat to the rural environment."
Howell clearly contrasts "beautiful rural areas" (not in the North East) with "uninhabited and desolate" areas in the North East. Yet, this region – lacking even the most basic transport links thanks to a chronic and historic lack of infrastructure investment in the area – would suffer due to "the trucks, the delivery and the roads and the disturbance". Arguably it would suffer more, as beautiful, majestic rural Northumberland lacks the road capacity for trucks and industrial machinery. And building that kind of capacity would risk trashing it.
This isn't about preserving beauty. It's about avoiding any difficult rows and counteracting NIMBY-ism.
Some have also sought to defend Howell's comments by saying that this will bring manufacturing jobs to the North East. But if the rural North East is so "desolate", where are these workers going to come from? No-one wants to see more manufacturing jobs in the North East than I do, but tearing up the Northumberland countryside isn't the answer to that.
The vast majority of the population in the North East is based around large urban centres.
Newcastle, for example, has miles of factories along the banks of the Tyne that were once used to build tanks and ships (factories in which several generations of my family have worked). If the intention is to focus on the North East for job creation (which it isn't, Howell has focused on the North East because he think it's empty) then why not use those factories to build and invest in hydro-electric, wind and other renewables? That way the manufacturing would take place where the workforce is, rather than a couple of hours away in the countryside.
Frankly, it would be quicker to get to Leeds than most of Northumberland for an unemployed would-be worker from Newcastle or Sunderland.
But I'm trying to use evidence here, and evidence clearly isn't what it behind Howell's comments. He believes that there are beautiful rural areas. He believes that the North East does not contain such areas, and is just empty land between the North and Scotland. I want to show him otherwise. I'd like to extend an offer to Lord Howell to come and walk with me across the beach at Bamburgh, through Teesdale, Weardale and Tynedale, across Hadrian's Wall, through Country Durham and around Kielder.
And then I'd like him to tell me that this is desolate, that this isn't beautiful and that this isn't worth saving. Because it's not bleak, and it's not desolate. It's one of the most wonderful places we have.
More from LabourList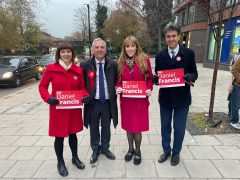 News
The Labour Party vote share has increased from 23.5% to 30.9% in Old Bexley and Sidcup, where Tory…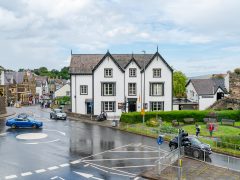 Comment
The recently announced co-operation agreement between Welsh Labour and Plaid Cymru offers much hope. The deal will see the…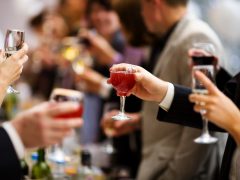 News
Jonathan Reynolds, Labour's new Shadow Business and Industrial Strategy Secretary, has urged people not to "pre-emptively" cancel their…