Michael Gove has become rather adept at u-turns. It's the same old story – he embarks on his latest wheeze, gets the details wrong and then is forced to change course.
If he listened to the experts in the first place, he would not have to correct his own work. The latest version of the national curriculum published yesterday addresses some shortfalls but it still doesn't meet the scale of the challenges we face.
The National Curriculum should be a vehicle for raising standards, promoting innovation and strengthening great teaching.
Labour supported a number of campaigns by teachers, parents and pupils for changes to the curriculum. We can be proud of the difference we made.
We backed calls to include climate change in the Geography curriculum. Over a year ago, I called for speaking skills to be included as part of the English curriculum – and I'm relieved there has been some movement toward this.
In December 2011 we called for an overhaul of ICT to include coding and advanced computing skills. Labour supported business leaders like the Chairman of BAE who warned that the Design & Technology curriculum didn't include a focus on computer design and electronics.
It's welcome that there is finally an acknowledgement of the importance of studying the history of other nations like China and India as well as British history. And following extensive campaigning by a number of communities, not least the Jewish community, the Education Secretary has abandoned his limit on the number of Foreign Languages that could be taught in primary schools
A number of problems remain, however.
The curriculum lacks ambition, as the CBI pointed out in their response. They support our proposal to ensure all children study maths until age 18, as many other leading education systems do. We would also ensure all students study English to age 18.
It's doubtful the new curriculum will raise standards. Thousands of teachers, parents and young people responded to the Government's consultation on the National Curriculum. Out of more than 3,000 responses, 63% of those thought it did not embody an expectation of higher standards while only 17% thought it did.
The 'national' curriculum will apply to fewer than half of all secondary schools. Michael Gove believes only Academies and Free Schools can be trusted with the freedom to innovate in what they teach, other state schools must follow his highly prescriptive curriculum. Labour would end this divided system and extend these freedoms over the curriculum to all schools. All qualified teachers should be trusted to get on with the job and all schools should have the same freedoms to raise standards and innovate.
The Department for Education's own impact assessment warns about the risks for lower attainers and pupils with Special Educational Needs and Disabilities. I want to ensure that all pupils from all backgrounds are adequately challenge and supported to achieve their potential.
These changes are being implemented in a year's time. We need well qualified teachers to teach the new curriculum, but Michael Gove is letting unqualified teachers into our classrooms. It is also unclear what support there will be for teacher's professional development and training ahead of the introduction of the new curriculum.
The curriculum matters – but what matters more is that we have a teaching profession with high quality, high status and high morale. But teacher morale is at an all time nadir. Staff feel their professional judgment is undermined, as Michael Gove insults them as "whingers" and "the enemies of promise"
His divisive approach means curriculum freedom only applies to some schools. Instead, Labour would develop a reformed National Curriculum which allows teachers in all schools the freedom to innovate and prepares young people for the challenges of the modern economy.
Stephen Twigg MP is Labour's Shadow Education Secretary
More from LabourList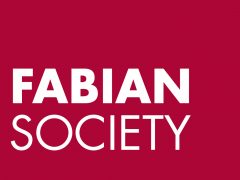 Comment
If you have to stop work in Britain today, your financial position will plummet. Government-mandated minimum payments for…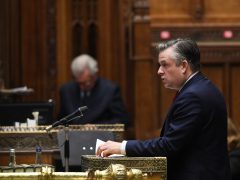 News
Jonathan Ashworth has said the latest statistics on poverty in the UK are a "devastating verdict" on the…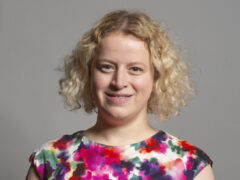 Comment
Next week, MPs will debate the government's cruel new illegal migration bill. The legislation will make it impossible…