There's a great deal of interest today in Andy Burnham's Guardian interview with Decca Aitkenhead. Whilst some have painted this as an attack on Miliband, or even a putative leadership bid, I'm afraid that doesn't wash. Andy Burnham makes an unconvincing assassin – but he does make a compelling frustrated colleague, eager to push forwards with his major project but frustrated by the intransigence of his superiors, who were once his peers.
If anything, the target of Burnham's frustration is probably not Miliband, but Balls. The Shadow Chancellor has kept the purse strings tightly fastened for years now, to the extent that Shadow Cabinet members are beginning to wonder how they can make any impact at all without being able to commit to anything financially. In most cases a fair response is to tell the Shadow Cabinet to be more imaginative – but that's a significantly tougher task when you're talking about merging the NHS and Social Care. Balls isn't budging, and Burnham evidently fears his grand plan to remake the health service could fall by the wayside.
Frustration is understandable. Frustration with Labour's lack of policy boldness is something I feel too.
Also, as the reshuffle rumours intensify (and they've been rumbling on for months now) some have suggested that Burnham could be moved away from the Health brief – possibly swapping roles with Yvette Cooper. So by putting down a clear marker that changing the NHS is where his passion lies makes it more likely that he'll stay in post, by tying himself indelibly to Labour's NHS plans.
But where Burnham is wrong is when he suggests that the Labour leadership has until Spring to put our cards on the table. Spring is too late. There's already a sense of drift in the party. MPs are beginning to wonder what Ed Miliband's leadership is for. We don't have a clear election strategy – or a strategist. We lack headline policies that are easy to explain – meaning activists are being sent naked onto the doorstep. And it's not about shouting louder, as Burnham suggests, because we've had plenty of noise from the party but precious little worth shouting about.
Shouting louder about our timid plans is a recipe for failure, not victory.
There needs to be a clear sense that Labour has the policies and the political will to change Britain for the better. At the moment that is lacking, and if it's still lacking after conference, we'll look like we have nothing to say – and it will be time to panic. Spring? If we're still in this position in Spring, the General Election may well be lost already.
The whole party needs to up its game now – another six months of treading water would be madness.
More from LabourList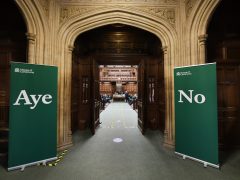 Comment
This piece was originally published on LabourList in March 2013 to mark the ten-year anniversary of the vote…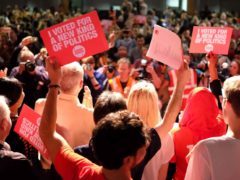 Comment
The public's verdict on Jeremy Hunt's Budget was simple and accurate: the rich will get richer and ordinary…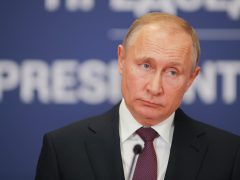 Daily email
On Friday, the International Criminal Court (ICC) issued a warrant for the arrest of Russian President Vladimir Putin.…