Over the past few days Labour have pivoted decisively towards the government's failure on Living Standards. Yesterday party polling was released that showed the extent to which people feel squeezed under this government. This was followed up by a briefing conducted by Chris Leslie yesterday (backed up by copious amounts of data) showing just how badly the Tories are failing on living standards.
The dossier is an excellent piece of work. It comprehensively documents the failures of the Cameron government:
real wages falling in every region
the UK at the bottom of the G7 table with it comes to income growth since 2010
inflation has consistently been above 2%
and perhaps most shockingly of all, real wages have fallen 36 out of 37 months under Cameron
All of this adds up to a "living standards gap" of £6,660 for working people between 2015. That's devastating for Cameron, but far more devastating to the lives of millions of people up and down the country who are being forced to go without, as the PM tells journalists that his government have "helped where we can with the cost of living". I'd hate to see him not helping.
Undoubtedly Cameron and his government are failing on living standards, and the Prime Minister is hopefully and woefully out of touch when it comes to the reality of the living standards squeeze, and the impact that has on ordinary working people.
But whilst Cameron is out of touch, the Labour leadership are running out of time.
The last page of the party's living standards dossier, after the rigorous and damning research that has come before, is one hell of a damp squib. It outlines what "One Nation Labour" would be doing to boost people's living standards. That's the plan anyway – most of the policies listed by the party are either vague or pretty small beer. They've all been announced already – not that the voters have noticed.
Energy policy – vague.
Rail fares – vague.
Standing up for families in the private rented sector – vague.
None of this sounds like a policy that is going to make a sizeable difference to that £6,660 hole Cameron has dug for each and every one of us. Labour's critique of the government's failures are getting more nuanced – but party policy is still nowhere near expansive or radical enough to meet the task ahead.
Yesterday at the briefing, Chris Leslie alluded to "goodies" that the party would be announcing soon – presumably at party conference of before. They can't come quick enough, because party activists are still being sent naked onto the doorstep. Our lack of vision – and, perhaps, strategy – is the root cause of the disquiet in the PLP and the malaise in the wider party.
Two years before an election, I still can't give a good enough answer to the most important question in politics – what is it that should make me vote for your party this time? Because replacing OFGEM and changing the cap on rail fare increases just isn't going to do.
If we're still in this position after conference, we'll be in real trouble. Because it will look like we have nothing to say.
More from LabourList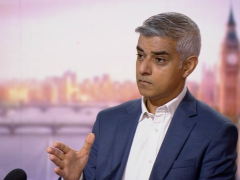 Video
Trevor Phillips on Sunday Labour's Pat McFadden from the shadow Treasury team urged the government to "get on…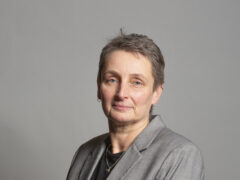 News
Kate Osborne, the left-wing Labour MP for Jarrow first elected in 2019, has revealed that she was issued…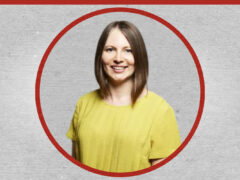 Comment
Leader's report The pre-conference leader's report is traditionally brief. Keir spent the summer on visits around the country.…