Dear Iain,
As you can imagine, the invitation by Labour Friends of India to Narendra Modi to speak in Parliament has caused concern in the UK and India. As Barry Gardiner MP states in his invitation letter, Mr. Modi is the elected Chief Minister of an Indian state. But he is also a leading figure in a party of the right whose politics stand directly opposed to the values of the UK Labour party.
Modi remains under investigation in India for his role in the anti-Muslim riots in Gujarat riots in 2002. His party refuses to acknowledge that Muslims and other minorities are equal members of Indian society. In power in Gujuarat, his party has created aggressive form of state-sponsored neoliberalism, which has allowed some to prosper at the expense of many hard working Gujaratis. Gujarat has one of the lowest sex ratios in India, and suffers from some of the worst malnutrition in the country.
If we stand for a politics about creating one nation in Britain, we cannot actively support someone whose politics are build on creating, often by violence, social and economic division in India.
It is up to every individual MP to cultivate relationships with politicians across the globe as they see fit. But the invitation is made in the name of an organisation which claims to be a member of the Labour movement and to subscribe to Labour's values. It is also made by a shadow minister. It has created in the minds of many the idea that Labour supports Narendra Modi.
This association between Labour and Modi is undermining confidence in our party amongst activists and friends fighting to ensure everyone leads a dignified, secure life – for social cohesion and a responsible form of capitalism – here and in India. Friends of mine have already told me they'll no longer campaign for Labour in marginal seats as a consequence of Labour Friends of India's decision.
We are an internationalist party. We stand firmly for the right of every people to democratically elect its own political leaders. But we have fraternal relationships with centre-left parties and politicians across the world that share our values. The BJP is not such a party, and Modi not such a man. By seeming to make this alliance, we are taken to have abandoned our political standards.
I am writing, therefore, with two requests.
First of all, could you make it publically clear that Barry Gardiner's invitation to Narendra Modi has not come from the Labour Party.
Secondly, could you clarify the constitutional position of Labour Friends of India within the party and Labour movement more generally.
Given the centrality of India to British life and the global economy, it is essential Labour has an organization with a wide and active membership making the case for strong British links with India. Labour Friends of India claims to be that organization. Yet it does not appear to be publically open to new members or run on the same democratic lines as other associations within the Labour movement. Your efforts to ensure the questions I've raised can be debated in association which represent the plurality of views amongst Labour's friends of India would be greatly appreciated.
With best wishes,
Jon Wilson
Historian of India at King's College London and Labour activist in Greenwich
More from LabourList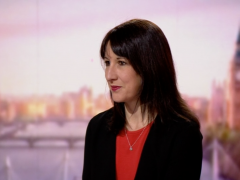 Video
Andrew Marr Show Rachel Reeves, the Shadow Chancellor of the Duchy of Lancaster who leads on Tory cronyism…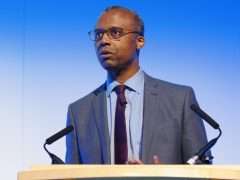 Comment
No matter your race, ethnicity or background, we all deserve fair treatment for the effort we put in.…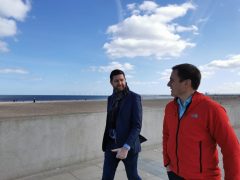 Comment
The elections coming up on May 6th are the biggest our country has seen outside a general election…