Today I am very pleased to announce the formation of the Labour Campaign for Human Rights. We are a group of Labour activists who are determined that Labour should be the party of human rights.
Human rights are core Labour values. They are rooted in our guiding principles of universality, equality, and solidarity. They give expression to what we know and fight for every day – that education, health, work, and food are fundamental rights, not privileges. Human rights guarantee our ability to speak out, to organise, to protest. They help us hold power to account. And they inspire us to find common cause with embattled women's rights defenders in the Congo, courageous champions of LGBT rights in Uganda, and prisoners of conscience in Burma. They reflect our internationalist instincts. Our values do not stop at our borders.
And yet Labour's name today is not synonymous with human rights. Far from it. There are many powerful and inspiring advocates of human rights in our Party. But we are far more well known for 42-day detention, control orders, ID cards, and the human rights violations that followed the invasion of Iraq. Labour strayed too far from its core values when dealing with some of the big human rights challenges it faced in government last time around.
We are forming this campaign because that cannot be allowed to happen again. Under the new leadership, there have been promising signs of a more robust approach to protecting human rights. But there are also reasons to be concerned, not least support among senior Labour figures for a data communications bill that would allow electronic surveillance of every single individual, without a warrant. This is just one area we will be campaigning on. We will take on the big issues, even if they are controversial.
In government, Labour will be confronted by a long list of challenges, and the potential impact on human rights is never far away. From balancing counter-terrorism with protection of civil liberties, to making sure that next-generation military technology is used in accordance with human rights law. From protecting the jurisdiction of the European Court of Human Rights, to ensuring a peace deal with the Taliban does not turn the clock back on the rights of women and girls. Our mission is to make sure the Party comes down on the right side of these debates.
We intend to critically engage with the Labour leadership, the frontbench, MPs, and peers. But we will not stop there. Labour is far more than the sum of its most senior figures. We will bring this fight to PPCs, CLPs, student groups, and activists. We want to inspire our whole Party to think anew about its relationship with human rights. And we think there are many who will share our cause. If you are Labour and you care about human rights, this is your campaign and we want your help and ideas. We encourage you to get in touch.
I remember the first time I was confronted with the human face of a human rights violation. Be in no doubt that Labour's commitment, or otherwise, to human rights can make the difference between empowering people or shattering their lives. Human rights are principles; the people they protect are real. Let's make sure our Party gets this right.
Andrew Noakes is the founder and Chair of the Labour Campaign for Human Rights. Contact him at [email protected] if you would like to get involved with LCHR, or visit the website at www.lchr.org.uk to find out more
More from LabourList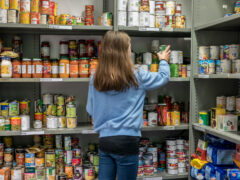 Comment
Next year there will be an election and Labour stands poised to take power. Unlike the late 1990's,…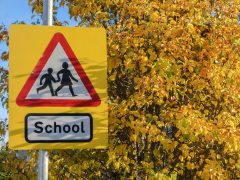 Comment
Unlike 1997, education is not going to be a top tier issue at the next election. That will…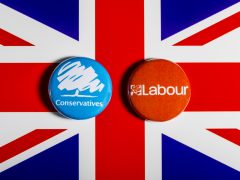 Columnist
If you listen to some commentators, you'd think Labour are now destined to be the largest party in…