In the past few days – especially since Jim Messina was confirmed as David Cameron's latest campaign hire – there has been a concern in the Labour Party that we don't have an election strategist of our own. It's over a month since Tom Watson stood down as Election Co-ordinator, and yet the debate within the Labour Party so far seems to have been limited to which friend Ed Miliband will promote to run the election campaign.
However several papers are talking up Labour's links to "Crosby's nemesis" – Australian Bruce Hawker – presumably as someone within the party has briefed it. Clearly the intention is to suggest that Hawker – or another campaign strategist – is on the verge of being hired. The Guardian reports:
"Ed Miliband has been consulting the most longstanding political Australian adversary of Lynton Crosby to understand the techniques and weaknesses of David Cameron's strategist. The Labour leader held private talks in April with Bruce Hawker, another Australian elections adviser, and they have remained in contact subsequently. Hawker has also met other senior Labour figures, attending a two-day conference in Copenhagen on the centre left. Hawker is now working with Kevin Rudd, the Australian prime minister, on his election campaign. Matthew McGregor, a senior Labour strategist, is also in Australia for the Rudd campaign. Hawker and Crosby have been longstanding rivals in Australia and according to one insider "are able to guess what the other guy is going to think before he thinks it"…Labour denied that it had ever offered Hawker a formal job. However, sources said it had not been ruled out in the future."
Hawker is certainly one possibility if the party decides (rightly) that the task of running a general election campaign lock, stock and barrel is a job for an expert not a politician (although of course, some people are both). However there are others who are on the party's radar. Tom McMahon, former Executive Director of the DNC in the run up to the 2008 election, has also been working for the Australian Labor Party in recent weeks – and has a wealth of experience in campaign strategy. Other party insiders are talking up Mitch Stewart who worked as Battleground States Director for Obama – his colleague Marlon Marshall (Deputy National Field Director for Obama) was in London a few months ago giving a series of talks to party staffers and think tanks about how the Obama campaign organised and built capacity.
Any of these individuals would bring a huge wealth of talent and experience to the party's campaign.
However, although the role of campaign manager doesn't really exist in the UK yet (which is why the party is finding it difficult to get a British name in the frame for the job), it will – and must – in future. So if Labour does appoint a campaign manager from outside the UK to run the party's campaign and go head-to-head with Crosby and Messina, they should make sure they appoint a British deputy, so that their knowledge can be harvested, and so by 2020 we can run an election campaign with a home-grown campaign manager.
Update: It was remiss of me to omit one of the other US campaigners who have been linked with running Labour's election campaign – and with her stellar CV she's arguably the most experienced of the lot. Stephanie Cutter was Deputy Campaign Director for Obama in 2012 (working with Jim Messina), and has previously worked for Bill Clinton, Ted Kennedy and Michelle Obama. As well as crafting messages for senior Democrats, she's also a seasoned media performer. Alas, that's likely to be the biggest barrier to Labour hiring her – she's going to be one of the stars of the revamped US political show "Crossfire" which relaunches in a few months.
More from LabourList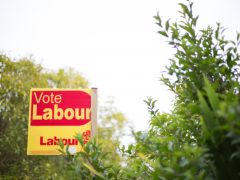 Comment
"It would be me being dishonest if I said we expected to lose," Harrow councillor David Perry tells…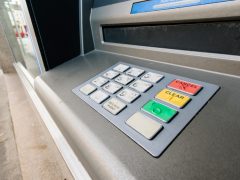 Comment
As bank branches across the country close and shops increasingly turn to contactless payments, the debate over access…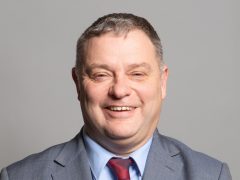 News
Mike Amesbury has quit Keir Starmer's frontbench team, telling the Labour leader that he would be resigning his…