As Ed Miliband delivered his virtuoso performance at Labour Party Conference, I thought about my constituents and all the other people I've met in marginal seats up and down the country over the last year.
For these low and middle income families, faced with rising gas and electricity bills, increasing childcare or elderly care costs and insecurity at work, they're not interested in whether a newspaper thinks something is left wing or right wing. They just want to know what Labour is going to do to deal with the cost of living crisis and build a better Britain for the future. That's why it was so good to see Ed place himself squarely on their side this week.
I want my party to champion policies that will benefit my constituents and people in all regions of the country, from all walks of life. People need to know that Labour will govern for the whole of Britain, not just one sector, group or interest. That's how you assemble a coalition of voters that wins elections, as Labour proved in 1997, 2001 and 2005.
Ed's pledge that the next Labour Government will freeze energy prices until the start of 2017 and open up suppliers to more competition reminds me of the last time we were in opposition. We pledged to levy a windfall tax on the privatised utilities and use the money to fund the New Deal, getting people off welfare and into work.
Some shouted then that it would risk Britain's energy supply and future private sector investment. But the naysayers were proved wrong.
The policy was an expression of Labour's priorities – calling time on a failing market, at a point when high unemployment was harming young people's life chances and costing the taxpayer more too.
The solutions of 2015 won't be the same as those of 1997. But the key point – the question of who Labour stands up for – remains: Ed Miliband will lead a Government that fights for ordinary people, not just a few at the top.
The range of policies laid out at Labour's conference shows we understand the concerns and aspirations of ordinary people. Parents from Brighton to Bedford and from Dover to Dudley are struggling every day to juggle work with looking after their children. So Labour will guarantee 25 hours a week of free childcare for 3 and 4 year olds whose parents work, paid for by increasing the bank levy, and ensure that primary schools are open from 8am to 6pmwith breakfast and after-school clubs.
Families across Britain, whatever their background, worry about whether their kids will have a better life than them. So Stephen Twigg made clear that Labour wants all 18 year olds to have the option of university or a high-quality apprenticeship, and Ed Balls and Chuka Umunna set out how we'll ensure the right incentives and infrastructure to support the jobs of the future.
The lack of housing is a huge issue across the country. That's why Labour believes Britain needs to be building 200,000 homes a year by the end of the next Parliament, helping people get their foot on the housing ladder and boosting desperately needed social housing too.
Then there's my own brief of social care – an issue that affects people regardless of their background. As Andy Burnham said in his speech, we want families who are looking after an elderly or disabled relative to have one point of contact in an integrated health and care service. Having one person to co-ordinate all of Mum or Dad's care would make a huge difference to families who currently face a battle with all the different parts of the system. This is especially difficult if you don't live nearby and have to travel up and down the country, often having to look after children as well. Labour's new integrated care service will make things easier for families and ensure more efficient use of taxpayers' resources.
Time and again at our Conference, Labour showed we will take action on issues affecting people in the 'squeezed middle', across all parts of the country.
When Ed Miliband talks about One Nation, he isn't interested in simply being a one nation party of opposition. He wants us to be a One Nation Labour government. That's why the policies that we've announced this week are for people in the north of Britain and the south, those on low and middle incomes – a Labour Party that's standing up for the whole country.
As you watch the Tory Conference next week, ask yourself whether David Cameron will do the same.
Liz Kendall is the Shadow Social Care Minister
More from LabourList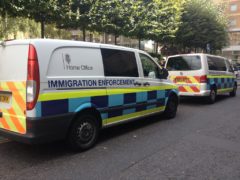 Comment
In May, immigration enforcement officers arrived at the Circus Street development in central Brighton. They were there to…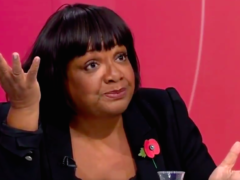 News
Shadow Home Secretary Diane Abbott has said that ending freedom of movement on 31 October "will create chaos,"…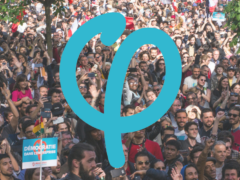 Comment
"Qu'ils s'en aillent tous!" – Jean-Luc Mélenchon In the centrist imagination, "populism" is understood as a caustic, anti-democratic…