There was a large march and rally in defence of the NHS in Manchester yesterday – yet the BBC's coverage largely glossed over it, only including it in coverage of Tory conference. Andy Burnham, who was one of the speakers at yesterday's rally, has written to Lord Patten at the BBC to ask why the BBC neglected to cover the event, when other news networks did in far more detail. Here's the letter:
———–
Dear Lord Patten
BBC coverage of NHS march and rally in Manchester
Yesterday, Manchester witnessed one of the largest demonstrations in its long political history as people from a range of backgrounds and from all over the UK converged to raise concern about this Government's changes to the NHS.
According to official estimates from Greater Manchester Police, around 50,000 people took part. GMP said it was one of the largest protests they had ever policed and it was clearly one of the largest political demonstrations held outside London for many a year.
I attended the event and was proud to walk alongside doctors, nurses and other front-line NHS staff from all parts of the country who had given up their Sunday in the hope of making their voice heard. From my observation, NHS staff made up a significant proportion of the large crowd.
It was therefore a real surprise to me to return home to find what I consider only cursory coverage of the event on BBC news bulletins. As far I could see, there was no specific coverage and it was only mentioned in the wider context of Conservative Party Conference. There was no explanation as to why people were there in such large numbers nor direct interviews with participants to find out what had prompted them to travel so far on a Sunday.
By any reckoning, this was a major national protest and it seems to me that the BBC's coverage did not reflect this. Indeed, other major news channels seemed to reach a different editorial judgement, covering the story in more depth and interviewing participants.
My purpose in writing to you is not, at this stage, to make a formal complaint but rather to request that the Trust conduct a review of the extent and quality of the BBC coverage and to provide me with a considered opinion as to whether you consider it to have been adequate given the scale and social significance of the event. In particular, I would be grateful to know how many journalists and cameras were sent by the BBC to provide direct coverage of the event.
Since yesterday, the concern that many people have expressed on social media outlets is that the perceived lack of adequate coverage of yesterday's events follows a pattern. As I am sure you are aware, there have been many complaints of the BBC's perceived failure adequately to cover the changes to the NHS – in particular, the privatisation of services – in both the run-up to, and aftermath of, the Health & Social Care Act 2012. I don't know whether the Trust has received complaints about this matter, and had the opportunity to investigate it, but either way it would be helpful to hear your views on this wider context as part of your response.
Thank you for your consideration of this request and I look forward to your response.
Best wishes
RT HON ANDY BURNHAM MP
More from LabourList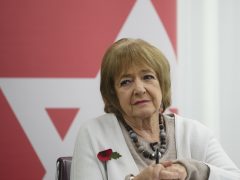 Comment
Holocaust Memorial Day has been a National Day of Commemoration for 22 years. We use the occasion to…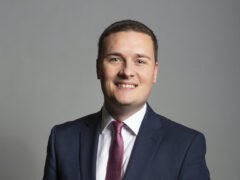 Comment
13 years of Conservative mismanagement have left the NHS without the doctors and nurses it needs, and patients…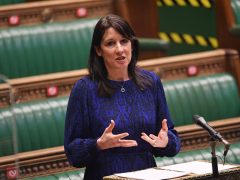 News
Rachel Reeves has argued that the Tories "have no plan for now, and no plan for the future"…