Yesterday felt like cup final day. We witnessed a future Prime Minister outlining what a Labour government after 2015 will do to deal with David Cameron's cost of living crisis. The reality is prices have been rising faster than wages in 38 of the 39 months that David Cameron has been resident in 10 Downing Street and people are working longer for less, year after year. Can Britain do better than this under this shower of a government? You betcha with Ed Miliband in Number 10!
On the doorstep in marginal constituency after constituency we have a message that will resonate. In Harlow we can talk with mums and dads about our childcare guarantee. In Crawley we can talk with squeezed middle families about our commitment to freeze electricity and gas bills. In Hastings we can talk with small business owners about our commitment to cutting business rates. And to low paid workers in Ipswich we can talk with them about our commitment to strengthen the national minimum wage.
So 2015, bring it on!
Conference has seen our next generation of futures MPs get up and speak from the podium. I don't blame them for taking full advantage of the opportunity. A nice three minute speech not only introduces themselves to a conference hall jam packed with activists but usually guarantees a bit of nice publicity back home in the local rag. Great Yarmouth's Lara Norris produced a belter of a speech and was rewarded with a well deserved standing ovation. Lara is a working class mum who joined the party when Peter Hain hosted a coffee morning in her neighbourhood a few years ago. She won over the hearts of delegates when she looked up at her picture on the big screen and said we need more MPs who look like that. We all agree so let's all go down to Great Yarmouth to help Lara get elected (and LabourList should book her for one of their events on getting more working class MPs selected too).
The final NEC meeting of Conference was emotional. It's customary to wish farewell to comrades leaving us and welcome those joining. Outgoing Chair Harriet Yeo was thanked warmly and told how much she will be missed as sadly she is also leaving the NEC. My mate Andy Worth from the GMB is also moving on but we're all delighted that the brilliant Cath Speight is back.
Jim Kennedy was elected Vice Chair (and is a new entry in the Telegraph's list of 100 most influential figures on the left plusLabourList's esteemed editor). Our new Chair is Angela Eagle. Your correspondent had (along with others) a tear in his eye as Angela reminded us that in our history only 11 other women MPs have chaired the Party. Angela now joins a select group of a dozen women MPs chairs that has included great figures like Barbara Castle and Jennie Lee. I know Angela will do us proud.
Emotions were also running high at the Labour Staff Party. After 15 years service former Deputy General Secretary Alicia Kennedy is moving on. We all casually accept that our ability to campaign on the ground is far superior to the Tories. We all take for granted the tools at our disposal such as contact creator. But none of this happens by accident but is testament to Alicia's leadership over years in building grassroots campaigning capacity. We will miss her but she's not going far. As the London Gazette announced yesterday she will soon be Baroness Kennedy of Cradley. Well deserved Alicia!
After a long break of about 7 years the Mirror Party is back and was the hot ticket in town last night. Journos, shadow cabinet members, MPs and delegates boogied on down to MP4 – the rockband made up of 3 MPs and 1 ex MP. It was strange seeing Tory whip and drummer Greg Knight at Labour Conference. But the people's party is a welcoming bunch. I understand Lord Ashcroft was warmly received on the fringe and put in a brief appearance at the Mirror Party too.
So that's that for #lab13. We leave in good spirits, confident but not complacent about the future. And here's hoping by #lab14 we'll be in an even stronger position with more councilors and MEPs. I know one thing, after this week we're all keen to get on the doorstep and start selling Ed Miliband's message.
More from LabourList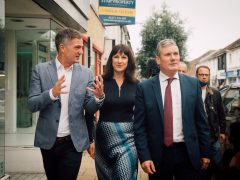 News
Keir Starmer has called on the public to support small businesses by shopping locally and stressed the importance…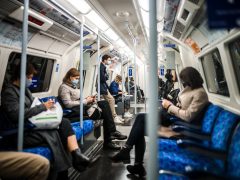 Comment
He may have once been the mayor of London, he even represents a London constituency, but Boris Johnson…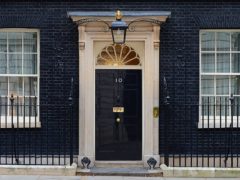 News
Labour MP Barry Gardiner has written to the Metropolitan Police commissioner urging her to investigate reports that Christmas…