I'm an internationalist. I have been one all my life. I came to the Labour Party as a trade unionist and through local government. But I've always known that the job of our politics and politicians was to stand up for those who can't stand up for themselves, whether at home or abroad.
So, like everyone, seeing the pictures of children gassed by the vile Assad regime turned my stomach. It was a terrifying and awful sight.
Watching as the situation in Syria has worsened over the last two years – millions of refugees, hundreds of thousands of deaths and no prospect of an end to the conflict – it has always been clear to me that the international community needs to pull together and address this crisis.
But for me, that means doing something that will make a difference, and bring the whole world together. We need an international effort to secure the peace.
And the Labour Party – a proudly internationalist party – needs to play its part in bringing the world together to act.
So when Parliament was recalled last week, I knew I had to make sure that Labour stood tall and lived up to our obligations.
In the year that I've been privileged to be the Chair of the Parliamentary Labour Party, I'm sure it was the most difficult decision that me and my colleagues in the PLP have been confronted with. Decisions over military action should not sit easily with an MP, they should be considered long and hard.
I told Ed Miliband and Douglas Alexander that they would need to meet with the PLP to explain their position and persuade us that it was the right thing to do. Ed and Douglas did that with an unflinching commitment to do the right thing for the victims in Syria.
When Ed stood up in front of his colleagues in that committee room last Thursday and later in the Chamber, he showed real leadership. He set out what needed to be done to help put an end to this awful humanitarian crisis. And he charted a course that would build an international consensus around the action that was needed.
The PLP is famous for its strong voices and diversity of opinion. What was clear last week, and has been clear to me ever since, is that my colleagues overwhelmingly supported the position Ed took to achieve real change but prevent a rush to war.
So when the Prime Minister ruled out any future military action, it was to the surprise of the whole House. The reasons to me were clear, though. While Ed and Douglas had spent the short amount of time they had to explain what was going on and build a consensus, the Prime Minister failed to learn the lessons of the past.
Cameron's recall was rushed, arrogant and done without consultation. The Government couldn't provide MPs with answers on where any military action would lead and presented pared down evidence to Parliament and the country. They wanted Parliament to decide before evidence had been presented to the international community. That is not the way to take decisions of life and death.
After the Prime Minister's decision to take military action off the table we need to chart a proper course for diplomatic and humanitarian intervention that will start to turn round the horrendous situation in Syria. That must start at this week's G20 meeting. And must be done in a way that builds confidence and trust, not cynicism and scepticism.
Issues of war and peace are the most serious any Member of Parliament will have to decide upon. Decisions on whether to use military force or not have the most awful consequences. Either way, they both mean people will die. These decisions are never taken lightly. They must be taken with clear headedness, looking at the facts as far as we know them, and with understanding of the grave consequences that follow. That requires maturity.
In the events in Parliament last week, Ed Miliband demonstrated beyond any doubt that he understood the balance of arguments, understood the issues at stake and treated Members on all sides with respect. That's leadership. That's being a statesman.
David Cameron now needs to do the same.
Dave Watts is MP for St Helens North and Chair of the Parliamentary Labour Party
More from LabourList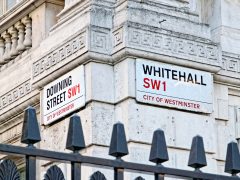 Comment
New governments need to make a splash, to make changes, to make their mark. The first 100 days…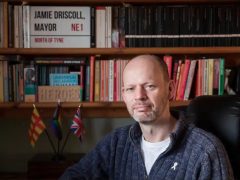 News
The Labour mayor for the North of Tyne region Jamie Driscoll has been blocked by the party from…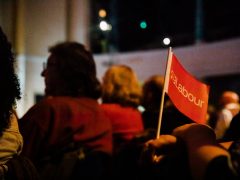 News
Labour Party membership has fallen by almost 170,000 since 2018 and by approximately 19,000 since last summer, despite…