Credit where it's due; this afternoon's announcement that the Government is rolling out Free School Meals to all infant school children is a welcome first step. But it isn't enough and Labour can, and must, go further.
However belatedly, the Government has recognised that providing free school meals for all increases educational attainment, improves children's diets and makes a massive financial difference to families in these tough times (it could save families £500 a year).  We recently set out the benefits on LabourList  – the case is compelling.
But why only five to seven-year-olds? The evaluation of free school meals for all found major benefits for all other children too.  We believe that the £1 billion cost of introducing free school meals for all primary school children is small compared to the benefits enjoyed by children and families.
The momentum behind providing free school meals for all has been growing fast.  In last week's Guardian newspaper we set out plans for a Labour campaign for free school meals for all. Last year the evaluation of Labour Government funded pilots of the scheme in Newham and County Durham showed enormous benefits.  Three Labour run councils in London (Islington, Southwark and Newham) have been operating the policy for a few years to great success. The Government-endorsed School Food Plan published in the Summer also strongly supported rolling out free school meals for all. Michael Gove indicated in July he had been persuaded of the case for free school meals but could not yet find the money. It seems the money has now been found for some children but not yet all.
It's ironic that Nick Clegg tried to  take credit for today's announcement, because local Liberal Democrats in Hull, Islington and Southwark have bitterly opposed the policy when introduced by Labour councillors.  But then consistency isn't their strong point.
So, what now?  Labour now has a golden opportunity to outflank the Government.  We must use Conference next week to back the introduction of free school meals for all primary school children if Labour wins the next election.
Conference is being billed as Labour addressing the cost of living crisis.  Free School Meals for All has to be a crucial part of this.  The policy will save families around £500 per child per year – that's a lot of money. With the loss of other means-tested benefits, an unemployed parent would have to earn an extra £1,400 a year in work to be able to pay for the cost of school meals.  It's no wonder that millions of children are being held back at school because their learning is affected by hunger.
So far, Labour has a good story to tell on free school meals for all: we have introduced it at local level; the GMB has made the case for the policy and we have had Government-funded pilots and a robust evaluation.  Now is the time to tell the electorate that we support free school meals for all and give our activists a policy that will really resonate on the doorstep.
The Labour Free School Meals for All campaign is holding a fringe meeting with the Islington Labour Party and the GMB at 5:30pm on Tuesday in the Queen's Hotel in Brighton. Speakers are Sharon Hodgson MP,  Mary Turner (GMB), Cllr Catherine West (Leader, Islington Council), Cllr Peter John (Leader, Southwark Council) and Fiona Twycross AM
More from LabourList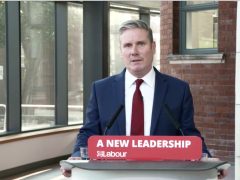 Comment
Below is the full text of Labour leader Keir Starmer's speech at Labour Connected from Doncaster. Thank you…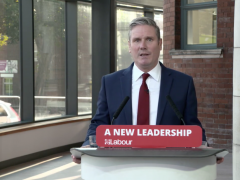 Daily email
New polling has found high levels of consensus among the British public on the economy. Clear majorities were…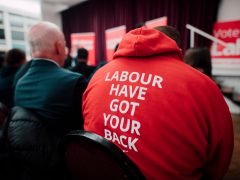 Comment
Values matter: what we and those around us hold dear is one of the biggest predictors of political…