The bedroom tax is the worst combination of incompetence and cruelty – and Labour will repeal it.
Just five months after introduction, the bedroom tax is already proving a disaster for hundreds of thousands of vulnerable people. According to the National Housing Federation, half those hit have already been pushed into rent arrears.
For the vast majority of those hurt, there is quite simply nowhere to go. Labour research shows that councils have no homes for 96% of those hit.
The result? Thousands and thousands of our neighbours are being pushed into food banks and into the hands of loan sharks. Nothing better demonstrates how David Cameron stands up for a privileged few and ignores everyone else; on the day the bedroom tax went up for largely disabled people, taxes went down – by £2,000 a week for the nation's millionaires.
There's a very clear risk that this Tax is so inept it will actually end up costing more money than it saves. The National Housing Federation have said the savings claimed by the Government are "highly questionable", partly because those forced to move to the private rented sector will end up costing more in Housing Benefit. And Housing Associations say that tens of millions are likely to be lost through the build up of arrears. In fact, the National Audit Office have said that the Government's costing does not take account of the full scale of potential impacts and does not include the additional costs faced by local authorities.
That's why the next Labour Government will repeal the Bedroom Tax. But we are clear that there cannot be extra borrowing to pay for social security changes. We have a fully costed way of getting rid of this tax; we'd repeal the tax loophole this government introduced. So, we'd end the tax cut for hedge funds introduced in Budget 2013, which means no stamp duty is paid on unit trust transactions. We'd axe the 'shares for rights' scheme rejected by business and which the OBR says could open a tax loop-hole which will lead to tax avoidance and the loss of more than £1 billion. And we'd clamp down on the well known 'disguised employment' tax dodge in the construction sector. Together, these measures would raise the funds needed to consign the bedroom tax to history.
We'll introduce a very different approach to deal with under-occupation by helping local authorities who are able to help people with the costs of moving to suitable accommodation, using the funding set aside by the Government through Discretionary Housing Payments for dealing with the problems caused by the Bedroom Tax.
The bedroom tax is a symbol of an out of touch government that stands up for the privileged few – but never for you.
It doesn't have to be this way. The next Labour Government will need to make tough choices on spending and in these tough times we won't borrow more to pay for social security. But we can and will do things differently.
Liam Byrne is Labour's Shadow Secretary of State for Work and Pensions
More from LabourList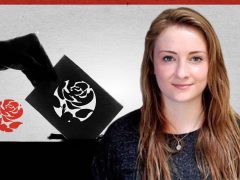 Comment
As a junior doctor working in the coronavirus wards, I have witnessed socialism in action. Health workers of…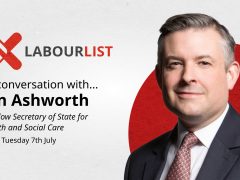 Video
Join us at 6pm on Tuesday, July 7th, for our latest "In conversation with…" online event featuring LabourList…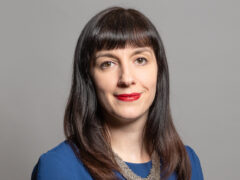 Comment
Rishi Sunak will deliver a statement in the Commons on Wednesday. Detail has been thin on the ground,…