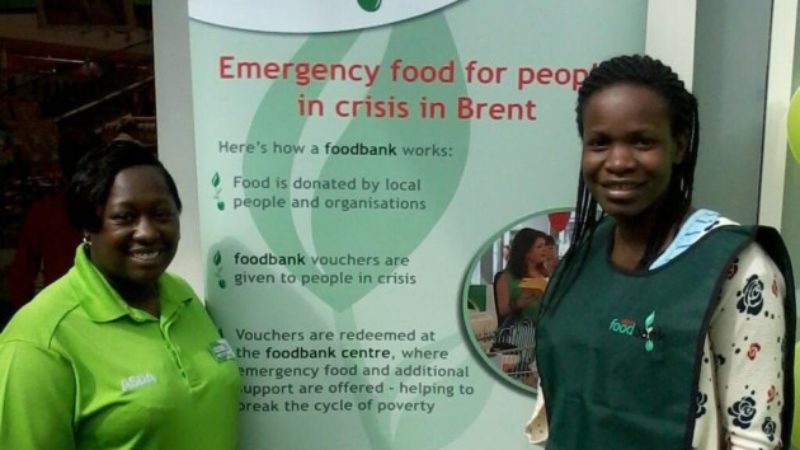 This week the Education Secretary, Michael Gove, added himself to an unglorious list of Tory frontbenchers who are effectively poverty-deniers. When asked by Luciana Berger in Parliament about food banks, he replied that having visited a food bank, he thought that families were accessing them because of their own decisions as they 'are not best able to manage their finances'. By playing the blame game it sounds to me that the 'nasty party' has shown its true colours and Ed Miliband is right to brand Gove an 'absolute disgrace' and call Cameron a 'two-nation' Prime Minister.
Oxfam has estimated 500,000 people in the UK now rely on food banks and data from the Trussell Trust suggests that more than 50 per cent of people access food banks because their benefits have been paid late, cut or stopped. Benefit sanctions and abolishing crisis loans are pushing more families over the edge financially. In the Citizens Advice Bureau's submission to my London Assembly inquiry into food poverty earlier in the year, they made it clear that people on low incomes are extremely well practiced in managing their finances prudently. I trust the CAB's judgement more than I trust Michael Gove.
Under the Coalition prices have outstripped wages 37 out of 38 months Osborne has been Chancellor, and in fact the one month which is the exception was due to bankers bonuses. The Coalition likes to use the rhetoric of household finances when making its economic case. However the Government itself does not have a good track record of predicting how much money UK plc will have, as predicted economic growth of 6.9% has amounted to just 1.8%. We saw a narrative of comparing the UK to Greece just after the election and now the more bullish statements of recovery as the election approaches; this together with patronising statements about those in poverty is an attempt to hide the cost of living crisis.
I have met people on and below the breadline who are so desperate that they have to resort to food banks. These are not the undeserving feckless or extravagant poor of Gove's imagination, but people pushed to the edge by a combination of factors not least by government policies that are failing those on low incomes both in and out of work.
This week the government has also been criticised again about the bedroom tax. Anyone knocking on doors will know the bedroom tax is hurting people hard – if you only have £20 for food in a week, being charged an extra 14% for one room and 25% for two rooms is a significant increase in your rent. A single mother at a food bank told me she had £20 a week to feed herself and her son, so what does Gove expect her to do when £20 is used up by an unexpectedly high electricity bill? The problem for people on extremely low incomes isn't about cutting back on luxuries, it is about the essentials. It suits the government to think that people who can't buy essentials can't budget for fairly obvious reasons.
When you contrast this with a Cabinet which when elected in 2010 had 23 out of 29 members who were millionaires, it shows just how out of touch Ministers like Gove are. Gove's words follow Lord Freud's statement that the growth of food banks was due to supply not demand. I have repeatedly asked the Mayor of London if he will visit a food bank and he has refused to do so – however if Boris eventually does get out of his office I suggest he goes with an open mind and not adopt the same patronising attitude as his good friend Michael Gove.
Earlier this year, DeFRA announced a research project in to emergency food aid on the back of sustained questions about the rise of foodbanks. The understanding was that this was intended to be published fairly quickly yet the publication has been delayed and delayed. This may be because it is not just the UN Rapporteur who is saying the coalition's policies are hurting people, it is entirely possible that their own research may just be saying this too.
Gove's attitude shows a lack of comprehension that we need to challenge – it is both insulting to families accessing this support and convenient for the Coalition to place blame elsewhere to let themselves off the hook.
More from LabourList
Comment
In the week when we celebrate the 75th anniversary of Clem Attlee leading Labour to victory on July…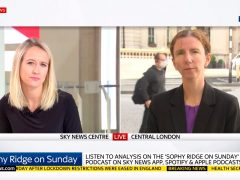 News
Ridge on Sunday Anneliese Dodds discussed the upcoming summer statement from the Chancellor and called on the government…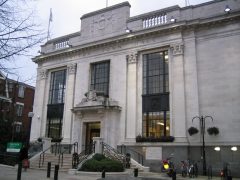 Comment
The government's laissez-faire easing of lockdown restrictions has truly shown whose side it is on – profit over…