By Mikey Pavey and Abby Wood
Sure Start is truly special. Not only is it transforming a generation of young lives, but it is galvanising communities. Families don't just trust Sure Start: they love it and are willing to fight for it.
Labour should be immensely proud to have created a universal service of such popularity. But this pride must be converted into action.
Since 2010 Sure Start funding has been cut by over 40%. More than 500 Sure Start Centres have closed – and hundreds more have been cynically hollowed out. Quality services have been salami-sliced into oblivion and experienced staff have been sacked.
But communities are fighting back. Labour Friends of Sure Start have been working with community campaigners the length and breadth of the country.
A great example is Nikki and her fellow mums from Portsmouth. Nikki turned to Sure Start when she was suffering from post natal depression. She says "the difference Sure Start has made to me and my family is unbelievable."
Nikki became a volunteer in her centre and when Lib Dem Portsmouth Council proposed drastic cuts to Sure Start, she became key organiser in the fightback. The mums developed an amazing campaign with town centre rallies, deputations to the Council and appearances on local and national media. The Council are heartlessly pushing ahead but the impassioned mums will not give up the fight.
Nikki and her colleagues are not alone.
This action is happening all across the country. Communities are mobilising. They see valued services under threat as a result of Coalition cuts. We've heard from mums and dads, who didn't think of themselves as campaigners, who have run fantastic campaigns to defend services in their area and to highlight the importance of supporting families. These activities are underpinned by core Labour values – collectivism, community and a sense of social justice.
Moreover, when Sure Start families and staff come together to defend a Centre at risk of closure they show, better than any policy report or article could ever articulate, that local state services help build communities.
To parents who rely on Sure Start Centres, they're not just a programme of services – they're a source of other parents who understand what it's like to have a tired, teething baby who won't go to sleep. They're a source of people they know and trust to ask for advice.
The Labour Party needs get behind campaigners like these. They provide a vital link to communities and the issues that most matter to them.
It is instructive that the Portsmouth campaign was developed and led by mums. The local Labour Party subsequently lent important political support, but the campaign developed organically from the grassroots. This is almost invariably the case and it offers clear lessons for Labour: you don't need to try and create campaigns. Communities are angry, get close to them, understand their emotions and work with them.
Supporting grassroots campaigns can give local parties a new sense of purpose and more opportunities for members to get involved in making a difference to their area. They also ensure that we're truly listening to what's important to local people. At its best, Labour is rooted in local campaigning like that of Nikki and the Portsmouth mums.
Labour Friends of Sure Start exists to support community campaigning. Please come to our Conference fringe event in the Brighton Hilton on Sunday evening to share your views, full details: www.laboursurestart.com. If you won't be at Conference but want to help with the work of Labour Friends of Sure Start, we'd love to hear from you: [email protected].
Labour created Sure Start. Labour Councils across the country are fighting to preserve it. Meanwhile Tory authorities like Lincolnshire and Kent are heartlessly slashing and burning Children's Centres. This is a clear political divide. But political campaigning isn't enough. Campaigning must be inspired by the community – and there is no better community cause than protecting Sure Start.
Michael Pavey & Abigail Wood, Director & Deputy Director of Labour Friends of Sure Start
More from LabourList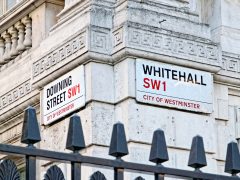 Comment
New governments need to make a splash, to make changes, to make their mark. The first 100 days…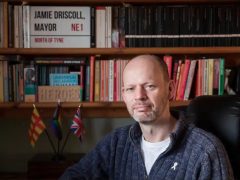 News
The Labour mayor for the North of Tyne region Jamie Driscoll has been blocked by the party from…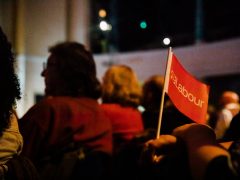 News
Labour Party membership has fallen by almost 170,000 since 2018 and by approximately 19,000 since last summer, despite…