What was witnessed yesterday in the House of Commons is nothing short of a humiliating climb down by David Cameron and Chris Grayling. There's no two ways about it – their original plans for legal aid, which they had every intention of implementing in full, have been ripped up, ditched, consigned to the rubbish bin. And I'm the first to admit that it was right to do so. Some of the proposals were truly alarming and the very integrity of our justice system would have been at stake. Public confidence in our courts would have been undermined.
Legal aid is a crucial lubricant that ensures the cogs of our criminal justice system turn smoothly. Victims of crime want to know those truly guilty are caught, tried and sentenced after due process. Legal aid allows this to happen, by ensuring access to justice for all, not just those who can afford it. It's not just reserved for the guilty, but has empowered many truly innocent people to argue their case in court and be found not guilty, and helped overturn some shocking miscarriages of justice.
These botched reforms demonstrate just how out of touch these Tories have become. Chris Grayling has demonstrated legal illiteracy of the highest order, showing little grasp of how our courts, prosecutorial services, legal firms operate, and work with each other. If he had his way, our legal system would have become a sausage factory. Large corporations – Eddie Stobart, perhaps G4S and Serco – would have taken over legal aid. There would have been no quality control – instead the focus would have been on how many cases they could process as quickly as possible. Pressure would have been brought to bear on defendants to plead guilty, some of whom are innocent. A whole swathe of small and medium sized legal firms across the country would have been swept away leaving legal deserts in many rural and more remote areas. The result? Poorer people denied access to justice.
We do need to find savings, and I have said all along that there are efficiencies to be found in our justice system. Anyone coming into contact with our courts and prosecutorial services knows full well about delays, wasted resources and inefficiencies. Until yesterday, the Justice Secretary refused to accept my calls to focus attention in this area. But yesterday I am pleased he adopted my proposals to look for ways of improving the way the system works to deliver better value for money for the taxpayer. Imitation is the best form of flattery.
Because of the slapdash way this Government goes about policymaking, there's to be another consultation over the coming weeks. Another 270 page document has been published and we will need to study this very closely to make sure it doesn't repeat any of the mistaken policies of the previous consultation.
But this sloppy policy making is becoming a habit of the Tories. Don't forget Chris Grayling was the architect of the failing Work Programme before he got promoted as a reward for that failure. Now at the Ministry of Justice he wants to impose an untried and untested privatisation model on our probation service. No piloting, no consultation – just a headlong rush to handing over day-to-day supervision for serious and dangerous offenders to those old favourites, G4S and Serco. That's why Labour has opposed his plans as it's a huge gamble with public safety. We believe you can deliver the reductions in re-offending we all want through building on evidence of what works – partnership working, strong day-to-day supervision and local probation trusts free of Whitehall interference, deciding who best to work with to reform offenders in their patch. We oppose simply offloading dedicated staff and fragmenting the service because of an ideological obsession with the private sector.
Sadiq Khan MP is Shadow Secretary of State for Justice
More from LabourList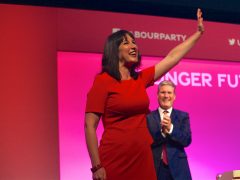 Comment
The Conservative leadership contest has shown the Tories' traditionally reckless and dishonest approach to the public finances. It…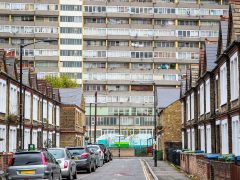 Comment
Whilst there has been much talk about the 'cost-of-living crisis' one of its key components, rent, has yet…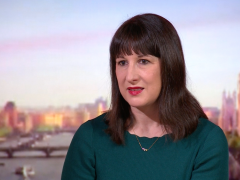 News
Rachel Reeves has warned that "people are worried sick about how they'll pay their bills and do their…