With UKIP a little known joke on the Continent and the Tories putting their own paranoia ahead of the national interest, it's up to Labour to represent Britain to our European partners.
It is a common boast, above all in politics, to pretend that we don't care about what others think of us, or that we aren't worried about what the papers say.
Over the last year or so, I have been involved in elections or spoken at Euro-Socialist conferences in France, Spain, Italy, Catalunya, Bulgaria, Croatia and (by the time you read this) Germany, during which I have been able to meet our political relatives from right across Europe, be they Portuguese, Finnish, Polish, Austrian or Hungarian.
As a result, I must admit that I am rather sensitive about how our sister parties view Labour and how other countries view Britain.
I always ask them how they perceive Labour and the UK. Obviously, opinions oscillate wildly depending on the political positions of individual members: a bright young German Social Democrat told me that 'Brexit' was a serious concern for them, while a well-established Portuguese Socialist told me that 'Labour has to recover the Blair view of the EU; more Britain in the world means more UK in the EU'. A Pole from the SLD was less complimentary of Tony Blair, though it will be of little surprise that he earns mixed reviews abroad as he does at home.
At Herman van Rompuy's inaugural speech at the European Parliament, Nigel Farage asked the Belgian, 'Who are you? I've never heard of you; nobody in Europe has ever heard of you.' From my conversations, even with internationally minded political activists, it seems that nobody in Europe has really heard of Nigel Farage either. The exception was Croatia, where Farage had visited in an attempt to persuade the Croatians that they should vote against joining the EU. 66% of the voters disagreed with him.
So, despite his far too extensive coverage in the British media, UKIP is still seen as an extremist fringe party adept at petty populism. The real damage to the UK comes from the Tories.
While David Cameron has never led a foreign representative into a broom closet, his skills abroad leave a lot to be desired. His diva-like veto-that-never-was walk-out and the bizarre tactic of going into talks with a full bladder have projected a notion that the UK doesn't really want to be at the negotiation table. This is understandably annoying for fellow Europeans who understand the media's hostility, who are willing to forgive Britain for siding with the Americans over Iraq, and who sympathise with the Tories' paranoid splits on Europe, but whose patience is rapidly exhausting.
Our political family, who will form tomorrow's European governments (it is hoped), is much less sympathetic to Labour when it countenances Euroscepticism, and is hypersensitive to our own splinter-minority arguing for a referendum. I once asked the question at an international Socialist meeting, 'What do you want from the UK Labour Party?' The reply was unanimous: 'We want you to be coherent on the EU, we want you to have a positive discourse on the EU, and we want you to show a strong a unquestionable commitment to Europe.'
This applies not just front of house, but behind the scenes too. I cite the Spanish Socialist leader, Alfredo Perez Rubalcaba, as a good example, as he has very close and visible rapports with other Socialist leaders. British Labour leaders, excepting the short Blair-Schroeder (I would include Jospin too) era, have shown little interest in getting involved in a broader European Left movement. Our membership, (and if you're a Labour member, 'your' membership) of the Party of European Socialists has been downplayed, and we send much smaller delegations to EU-socialist gatherings compared to other parties, hence we are underrepresented and risk looking standoffish.
We are moving in the right direction though. I was particularly pleased, having worked full-time for the French Socialists and having played a small role on the François Hollande campaign as a translator, when Ed Miliband welcomed Candidate Hollande to London while David Cameron snubbed him, and even more so when President Hollande welcomed Ed Miliband to the Elysée before he invited Cameron. Ed Miliband's 'Borgen tour' last year was another good example of a renewed willingness to reengage with sister parties.
Ultimately, because UKIP not taken seriously either in Brussels or beyond, and because the Tories' fatal splits are tying Cameron's hands, it is up to the Labour Party to represent Britain. It is not an easy feat while in opposition, but our European political friends and foes alike are looking to us for guidance.
More from LabourList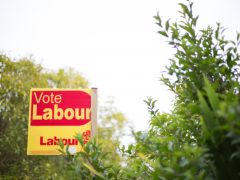 Comment
"It would be me being dishonest if I said we expected to lose," Harrow councillor David Perry tells…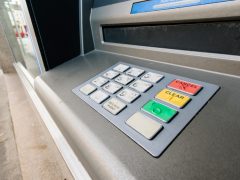 Comment
As bank branches across the country close and shops increasingly turn to contactless payments, the debate over access…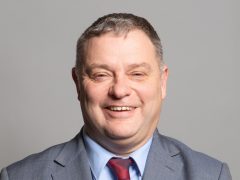 News
Mike Amesbury has quit Keir Starmer's frontbench team, telling the Labour leader that he would be resigning his…