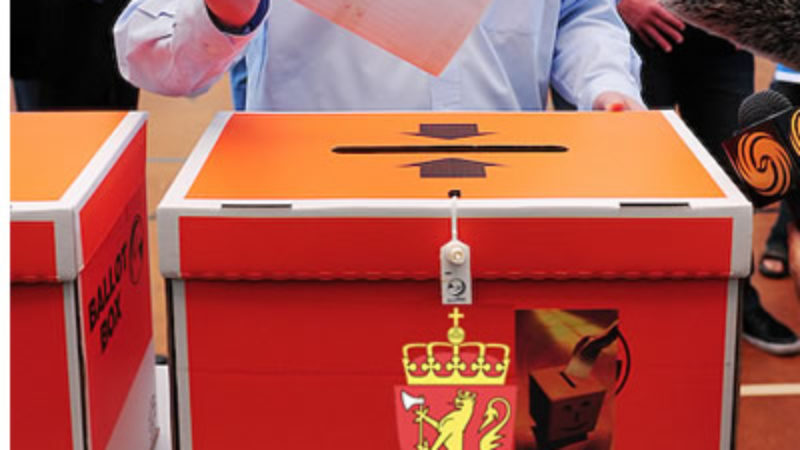 European politics: a game involving up to forty-seven democracies. Terms last four to five years, and then the centre-right wins.
In Norway, the Labour Party oversaw a growing economy and a formidable campaigner in its Prime Minister, Jens Stoltenberg. It still lost the general election that took place on Tuesday, and came within a whisker of surrendering its ninety-year hold on first place. In Germany, where a year ago right-wing CDU President Angela Merkel looked as if she might surrender ground to the Left, she now appears to be unstoppable as the campaign enters its final fortnight.  Or take the French Socialists – who, with their wonkish leader and their thumping triumph over Sarkozy from the centre-right, offer a reassuring vision of the future for Labour – now struggling with record levels of unpopularity.
"Must Labour Lose?" was the plaintive title of a Labour pamphlet released just after the party's 1959 defeat, but it's all too easy to imagine a similar book being published today almost everywhere in Europe, where the Left finds itself either beaten, on the edge of a beating or in government only on the sufferance of its ancient enemies on the right.
Where did it all go wrong? In the Norwegian election this week, Labour had a problem that many of its sister parties would kill for: it had simply been in office too long. Stoltenberg – who will now serve out the last few weeks of his term – said as much after the result. Labour had tried "to do what almost no-one has done, to win three elections in a row," he said. " It turned out to be tough." In Germany, Angela Merkel is successful, popular, and lucky. Turfing her out has also turned out to be tough, while in France, governing in an era of money has turned out to be tough as well.
Various explanations abound for the strange death of Social Democratic Europe, poor leadership, poor decisions, to a financial crisis that has destroyed many of the implicit assumptions that underpinned social democracy, but perhaps the problem lies with a politician who did what Stoltenberg couldn't and Merkel really can: win three elections in a row.
Tony Blair was neither – as some of his wide-eyed disciples might believe – a unique flower or – as some of his frothy-mouthed opponents might argue – an unprecedented cancer within the Left. He was part of a trend towards traditional left parties modernising and changing so they could win elections in the Nineties and the Noughties, from the Netherlands' Wim Kok to Gerhard Schroeder. Even the French had something of a go, under Lionel Jospin, although that met with a crushing disappointment in the French elections of 2002.
France aside – where Jospin was something of a reluctant convert to revisionism – the Third Way worked: the Left took power, often for prolonged periods. But all good parties end with ill-advised hookups and bad hangovers, and the Third Way was no different. For the European Left, the legacy of Blair, Schroeder, Kok et al was fragmentation. In 2010, Labour came perilously close to a third-placed finish behind a party that ran to its left, while in Germany the creation of Die Linke – the sort of party that would emerge if Gordon Brown had got bored of waiting and set up shop with Lindsey German – still hobbles Germany's Social Democrats today. It's worse in France, where the PS faces the leftist challenge from the populist Left Front, without even having the memories of mid-Noughties hegemony to draw a few crumbs of comfort from.
Across Europe, the problem is the same: it is incredibly easy to work out what European social democracy is not, but not what it is. Across Europe, the Left is against the agendas of its centre-right opponents and against the tactical concessions of its Third Way predecessors. But what is the Left actually for, and what does European social democracy mean? Three years after New Labour was declared an ex-party, we're still waiting to discover the answer to those questions. That answer – when it emerges – might just prove of interest to socialists across Europe.
More from LabourList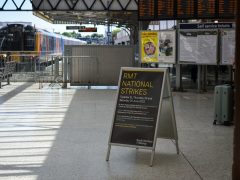 News
Labour metro mayors have argued that the cost-of-living crisis is "forcing" people into industrial disputes and that striking…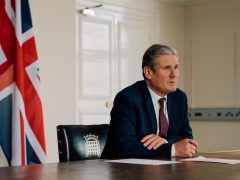 Comment
Below is the full text of the speech delivered by Labour leader Keir Starmer to the Centre for…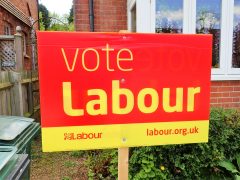 News
The process to select the next Labour parliamentary candidate for Exeter is underway. The constituency has been represented…