Today the Independet reveals that Communities Secretary Eric Pickles and his officials tried to suppress information that could be 'embarrassing' to ministers, even though the Information Commissioner ordered them to release the information in a response to FOI requests from Hilary Benn MP.
Now Hilary hits back against his Conservative opposite, explaining why he decided to hold Eric Pickles to account:
Eric Pickles, the Secretary of State for Communities and Local Government, is always keen to lecture councils about transparency, but as I've found, he's much less keen to apply it to himself.
Part of the job of an Opposition is to scrutinise the Government and hold ministers to account. As you would expect, as well as asking lots of parliamentary questions, I have used the right available to every citizen to direct a number of freedom of information (FOI) requests to Mr Pickles.
It is usually the case that government departments respond by providing the information requested, but under the direction of Mr Pickles and his advisers, DCLG has shown a marked reluctance to disclose. In a number of cases – even simple ones asking, for example, to see statistics on how many people had built their own houses in the past few years – our FOI requests have been rejected using the ministerial veto under Clause 36 of the Freedom of Information Act.
Of course we sought to appeal against these attempts to prevent the release of the information requested. And so, a year later, after DCLG spent thousands of pounds on lawyers and lots of civil servants' time on reviews and appeals to conceal the information we sought, last week we won our third victory in just three months at the Information Commissioner.
The first case was Mr Pickles trying to avoid releasing statistics on the number of self-build houses constructed after the then Housing Minister, Grant Shapps, had proclaimed he was leading a "self-build revolution". What was the answer we eventually forced out of them? The number of self-build houses had gone down.
The second was Mr Pickles trying to hide internal correspondence about criticism of the use of statistics by, once again, Mr Shapps.
And this time it was Mr Pickles trying to resist disclosure of correspondence to do with the awarding of a Portas Pilot to Mr Shapps' local constituency. Mr Shapps was of course behind the Portas scheme.
What was astonishing about this latest case was that Mr Pickles tried to claim that because it was the Opposition who were asking for the information, the Government should be given special protection from having to disclose it. He seemed to want to be able to decide that if he was responding to a request from the Opposition for information that might embarrass him or his ministers, then he should be given special permission to reject that request. This preposterous idea would, at a stroke, end the notion that Freedom of Information is a right and instead make it a gift that ministers could offer when they wish. Not surprisingly, the Information Commissioner had no truck with it. And thank goodness, because otherwise journalists, opposition politicians, campaigners and all members of the public seeking to hold the Government to account, under the Pickles Doctrine, could have been denied disclosure whenever ministers felt like it. And yet this is the man who extols the "sunlight of transparency"!
It's also another sign of this Government's wish to control what happens. Just look at the shambles over the Lobbying Bill and its attempt to gag charities.
The truth is that Eric Pickles makes a lot of statements and promises – press release after press release – but ask him about the things that have really affected families in England and he suddenly goes all quiet. I think it's because he and his ministers in DCLG really are out of touch with the damage their policies are doing. Here are five of the worst:
1: Imposing higher council tax bills on the poorest families by cutting funding for council tax support, and then trying to blame it all on local authorities.
2: Making unfair cuts to local government, by hitting the poorest areas hardest. When West Oxfordshire – the Prime Minister's local authority – gets an increase and Liverpool, Manchester, Leeds, Newcastle and Sheffield – among others – are slashed, something's gone wrong.
3: Talking a lot about localism while taking new powers to control council publications, remove planning decisions from local communities and weaken planning protection for our high streets and town centres.
4: Wasting a quarter of a billion pounds of public money on trying to persuade councils to change their rubbish collection arrangements, as a result of which just one council decided to move back to weekly rubbish collections.
5: Cutting the budget for investment in affordable housing by 60% and so presiding over a housing crisis, with housing completions now at their lowest peacetime level since the 1920s.
That's why it's vital we keep scrutinising Mr Pickles, and calling him and his ministers to account, so that he actually practises what he preaches.
More from LabourList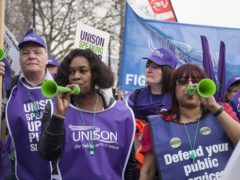 News
Labour MPs have paid tribute to UNISON leader Dave Prentis – who today announced that he would be stepping…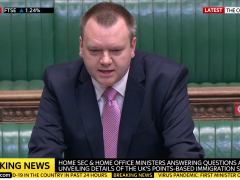 Video
Labour's Nick Thomas-Symonds has reminded the Home Secretary how "important and skilled" care workers are, inviting her to…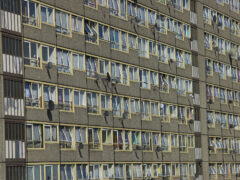 Comment
For most of the lockdown, we have been told to 'stay at home' – but what if you…