Whether Tony Blair knew it or not, when he made that comment on the importance of education he was actually paraphrasing Jules Michelet, arguably France's most important historian. "What is the first part of politics?" Michelet asked, rhetorically. "Education. The second? Education. And the third? Education". This week, I feel I have gained a new insight into what he meant.
Of course it is a tremendous privilege to have been made Labour's Education Secretary by Ed Miliband. Whether it be William Lovett and the Chartist Petition of 1848, the formation of the Workers Educational Association in 1903, the compassionate advocation of life-long learning by R.H Tawney, or Anthony Crosland and the Comprehensive School movement, it has always been an integral belief of the Labour tradition that education has the power to lift people out of poverty and deliver social justice for all. I am honoured to have been given the opportunity to represent that tradition.
Furthermore, as someone who has also been lucky enough to spend most of my working life teaching young people, I have tremendous respect for the profession of teaching. Good teachers change lives, awakening the life-long thirst for knowledge and aspiration in young minds that a rich society and vibrant economy needs. Had not Mr. Mackintosh, my history teacher, introduced my eleven year old self to the broken limbs, the overcrowded tenements, the smog-laden skies and the callous factory owners of Frederich Engel's The Condition of the Working Class in England, then my life may have taken a very different direction.
Indeed, my respect for the calling only deepens when I enter a classroom. Scholarship, learning, inspiration, discipline, analysis, empathy and sheer bloody time-management – the skills demanded of teachers are legion. If we are to emulate the success of the best education systems, such as Finland, then it must be by training up our teachers, not talking them down as the Education Secretary so relishes. In 2015, Labour will offer more autonomy for effective, qualified teachers and focus on ensuring they get the continuing professional development they need. Ensuring the highest quality of teaching, rather than the Government's obsession with structural reform, is the only way to really drive up standards.
However, we should never be in the business of closing good schools. So, as my predecessor Stephen Twigg spelt out, whilst we will not continue with Michael Gove's approach to free schools, we will keep existing and successful free schools open.
Furthermore, we need to have a very clear message to committed parents, teachers working with parents, and social entrepreneurs who want to set up new parent-led academies: Labour is on your side. We will insist on proper transparency about pupil numbers, finances and entrance requirements. And it must be run by properly qualified teachers. But we want to harness your energies, not hamper them.
My priority, as Education Secretary, will be to provide a good school place for every child in every community. Yet with almost half of English school districts set to have more children than primary school places by the next election, this Government is failing to provide that.
And given this crisis in places – not to mention the pressure on the public finances – it is clearly madness to be prioritising investment on new schools in areas that are already well served by good schools when children elsewhere can't get a place.
Yet such mere trifles do not concern our Education Secretary. Because the chaos that sees an 27 year old with no teaching experience failing to take charge of a primary school in Pimlico; that sees a ridiculous number of schools directly accountable to the Secretary of State; and which sees financial irregularities, inadequate teaching and alleged gender segregation in the Al-Madinah free school in Derby, is no accident. It is deliberate, dogmatic and, to quote the Education Secretary's most trusted advisor, entirely 'predictable'. What kind of irresponsible approach is it that uses our young people as guinea pigs in some kind of grand ideological experiment?
Perhaps my biggest challenge however, will be to improve vocational education. Because only this week the OECD published some damning statistics on the UK's levels of numeracy and literacy. Where we would be without the last Labour government's emphasis on numeracy and literacy, adding English and Maths as a core GCSE performance measure and driving up performance across the board is anyones guess. But what the report shows is just how far we still have to go on standards. Especially for the "forgotten 50%" of young people who do not go on to higher education. Mandatory English and Maths to 18 – a guarantee unmatched by the Government – is a start and our gold standard Technical Baccalaureate, with a high quality vocational qualification and a guaranteed work experience placement, will help to provide improved rigour in vocational education. But to move away from the Government's low wage, low skill economy and create the best skilled workforce in the world, something that Ed Miliband has identified as the bedrock of our economic competitiveness, we will need to do more.
Because it is only by delivering for the 'forgotten 50%' that I can possibly hope to measure up to Labour's historic mission of providing social justice for all and turn around the fortunes of the young people whom this Government has abandoned.
Tristram Hunt is the Shadow Education Secretary
More from LabourList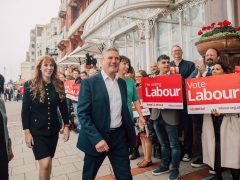 News
Keir Starmer's Labour Party is on track to secure a 56-seat majority in the House of Commons, exclusive…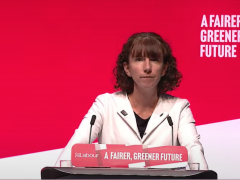 Comment
Below is the full text of the speech delivered to the Labour Party conference by party chair Anneliese…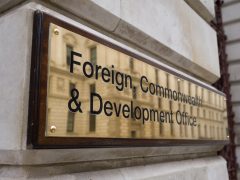 News
David Lammy will announce to Labour conference delegates a new "green dimension" to its foreign policy as he…