As some of you know, I've spent the past week at home with a bad back, unable to make it into Parliament. I'm very grateful for the get well messages I've received, and hope to be back on my feet shortly.
It's been very frustrating. I was especially sorry not to have been in the chamber when Dennis Skinner told the harrowing story of his constituent, a farmer and butcher who was dying of cancer, who was turned down for benefit following an assessment by ATOS, and waited more than a year hoping his case would be reviewed.
He died before the decision could be reversed.
I met some of my constituents recently who'd experienced the assessment process. They had no faith in it at all. They felt the system was trying to catch them out. They described the difficulties they experienced getting to the assessment centre, a complicated and exhausting journey across town, a long walk across the car park.
Then, because they'd finally made it to the appointment, this was treated as evidence they were fit to work.
They said the ATOS assessor who interviewed them knew nothing about their condition. Those with mental health problems felt they were particularly poorly understood.
They said ATOS was wedded to a tick box approach, the assessors often don't have expertise in the condition they're assessing, and too many decisions are wrong and unfair.
ATOS are drinking in the last chance saloon. If they can't run the process properly and fairly, the government should sack them and appoint a company that can.
But that doesn't mean the government is let off the hook. That's where the real responsibility lies. Despite three independent reviews of the work capability assessment process, and a fourth one now underway, the system simply isn't working as it should.
I believe it was right for Labour to introduce a work capability assessment process that looked at what people could do, not what they couldn't, and that aimed to get more people who could be working off benefits and into work . But it's clear that under the Tory-led government, the process is badly broken. That's why I think we need a root and branch review now to design a system that really works.
We need to think about whether we can we develop an assessment process that looks at people's real lives, at what they would really need to be able to do to hold down a job, and what support they'd need to do it.
We need to make sure the assessment process is an intrinsic part of the way people are referred to the Work Programme (which is by the way also performing disastrously, with fewer than one in 10 disabled people getting a long term job through the Programme). Right now, the two are totally disconnected, time is wasted when people are referred into the Programme, or they are simply written off by Work Programme providers.
We need to look more at what's happening to disabled people at work.Why do they earn less, why are they less likely to be promoted, and why do they struggle to get jobs for which they're well qualified?
Ministers talk tough on claimants, but they won't take the actions that would really help people get into work. Labour knows we have to fix problems right across the system, to make it fit for purpose, to enable those who can work to work, and to properly look after those who can't.
That is the way to bring the benefits bill down, and to keep it down. That's how we'll be fair to everyone.
Kate Green is the Shadow Disability Minister
More from LabourList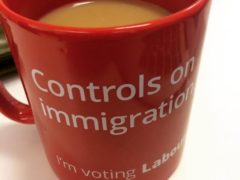 Comment
All the noise coming from Labour around immigration over the last few weeks has revealed an essential truth…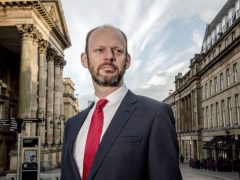 Comment
Jamie Driscoll has said he has received "literally thousands of messages of support" following the decision to exclude…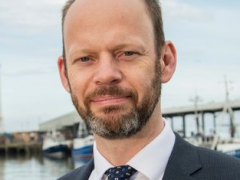 Daily email
Parliament returns from Whitsun recess today and the House of Lords will be discussing the government's illegal migration…