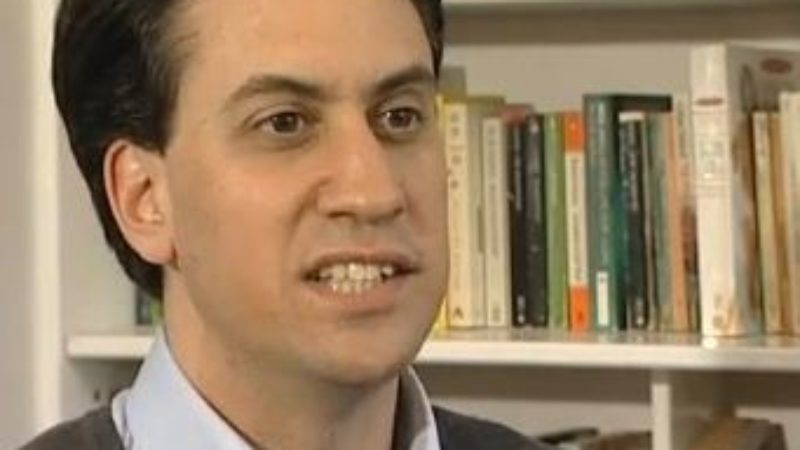 I've just got back from interviewing Ed Miliband this evening. The main purpose for the interview was to talk about party reform ahead of his first major event on the subject in Liverpool tonight (of which more tomorrow morning), but understandably I wanted to speak to him briefly about the Mail furore that has been escalating day by day since the weekend. What he was particularly clear on – and will be fleshed out in media appearances tomorrow – is that he wanted to speak out on the smears now so that he can renew his focus on the cost of living crisis (especially tackling the big energy companies, which he'll be talking about in the morning).
Whilst we were on the train a stream of well-wishers stopped by Miliband's seat to wish him well (something I'm used to from interviewing Miliband on trains before) – but this time it was different. "Well done on the Mail, you're on the right side there", said one man before we'd even taken our seats. Eyes flickered up and down the carriage knowingly, and it was easy to overhear the whispers of "is that Ed Miliband?" throughout the journey. This issue seems to have caught the public's imagination – and pushed Miliband further into the public spotlight.
My interview with Miliband on party reform will be up on LabourList tomorrow – but here's what he had to say on recent events between him and the Daily Mail:
On how he felt about fighting back:
"It has been hard because this is about my family and it's not a fight I picked. The Mail did that and I had to speak out to defend my Dad and to stand up for a better kind of political debate so the next election isn't fought in the gutter. On Monday night I was thinking about the article I'd written and –  I don't normally feel these kind of things – but I felt a sense of apprehension about it. I didn't know they were going to compound the problem by describing my Dad's legacy as 'evil' but even then I knew that even though I didn't want to be in this position it was the right thing to do. You've got to draw the line somewhere. I thought it was right to speak out."
On his relationship with the Mail:
"It certainly hasn't improved our relationship. But you can't judge these things on the basis of 'how are we going to get favourable coverage?' You've got to judge them on the basis of doing the right thing, and that's what I thought in relation to what the Daily Mail did in smearing my Dad and that's what I thought in relation to the Mail on Sunday sending a reporter to my uncle's memorial. I did face a choice but I decided I couldn't remain quiet and hope it goes away in the way politicians are supposed to do.
On the culture of the Mail:
"It's the first time this has happened to me in this way, but many other people have been affected by this sort of practice and I'm serious about what I said in my letter to Lord Rothermere: he's got to look into the culture and practice of the Mail and the Mail on Sunday. What we've seen over the past five days is a symptom of that and it's time he took a long hard look at the way his papers are run because I don't believe that reflects the values of the British people."
"I want to know how these practices are allowed to happen. Not on the basis of being "one rogue reporter" or "one rogue editor", but what is it about the culture and practice of the organisation that makes these kind of things acceptable? Because the decisions made by an individual in an organisation are shaped by the culture and practice of an organisation."
On what he wants the next election to be about:
"It's important for me to say this though – I want this next election to be about the cost of living not about smears on my late father. That is why I chose to speak out now because the British people need a debate about the issues which matter to them and that won't be possible if this kind of character assassination of people's families continues. Of course I expect criticism and I'm used to being attacked by The Mail and other newspapers. But this was different and if we're going to have the robust debate Britain needs about who can tackle the cost of living crisis then it was important for me to speak out now. Tomorrow you're going to hear me talking more about that cost of living crisis and how we will tackle the big energy companies so we can freeze bills for millions of ordinary families and businesses. That's the real issue for families not smears by the Daily Mail. If we're going to have those massive debates about the cost of living, we need to have proper standards of decency in our press."
More from LabourList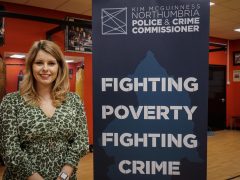 Comment
A sad truth that we all must accept: the best time to eradicate poverty is always a generation…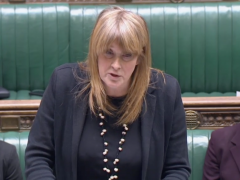 News
Labour's Sarah Jones has described a government statement on the Metropolitan Police as "incredibly weak" after the force…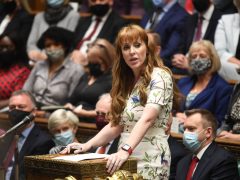 Comment
It was the turn of Angela Rayner and Dominic Raab to face off at the despatch box this…