18.20: The final list is out, which you can read here. Pleasingly, we got pretty much all of this over the course of the day, and didn't make any daft mistakes. Which is nice. Congratulations to those in new roles, commiserations to those who have been moved on. And good luck to those going to the backbenches by choice.
Have a great night everyone – and thanks for staying with us over the past two days.
17.53: I *think* that's everything, but the full list should be out in a few minutes, which I will obviously post as soon as we have it…And breathe…
17.52: And one final bit of news. Ian Austin wrote to Ed Miliband a few weeks ago to say he'd be stepping down as a Shadow Minister – but he'll still be involved in the General Election campaign.
17.47: They're coming in quick and fast now
Helen Jones has gone to the home office
Steve McCabe has gone to Education
Yvonne Fovargue has joined the Defence team
Lyn Brown is joining the DCLG team
Julie Elliott will go with Jonathan Reynolds to DECC
Gordon Marsden will join Mary Creagh's Transport team
Lisa Nandy is joining the Shadow Cabinet office team – where (Lord) Stewart Wood will also be based
17.46: Stella Creasy (tipped by many for the Shadow Cabinet) joins Chuka Umunna's BIS team.
17.42:  Gareth Thomas is the new Europe Minister in the Foreign office
17.34: I hear Andy Sawford – elected in the Corby by-election last year – is to be Shadow Local Government Minister in DCLG. That's a great job for Andy, and one he's well suited to – he was head of Local Government think tank LGiU before becoming an MP.
17.27: Rushanara Ali is off to the Shadow Education Team working on FE, youth services, careers guidance and technical/vocational education. That's the "forgotten 50% " agenda, in Mili-parlance.
17.20: We're not far off now folks. The rumours and drying up and we're close to the final, solid, confirmed news…
16.58: Gordon Banks MP remaining in the Shadow Scotland team. He took the political lead in the Aberdeen donside by-election where we saw a 9% swing to Labour and is now the lead in the Dunfermline by-election. Good skills for the ground war against the SNP next year…
16.51: Nearly, there, now…
16.48: Possible that Dan Jarvis – very much a rising star in the PLP – is off to join Sadiq Khan's Justice team…
16.42: Seema Malhotra is being made a whip.
16.41: Just been told that David Hanson (see 16.36) has been on the Labour frontbench for fourteen years. Wow. Talk about safe pair of hands!
16.38: The Shadow Foreign Affairs team are all staying put (with the exception of Emma Reynolds who was made Shadow Housing Minister yesterday). No word yet on who is replacing her.
16.36: Labour's new Immigration Minister is David Hanson. Good luck to him, because that role is often a bit of a poisoned chalice…
16.34: Good promotion for Steve Reed, who is into the Home Office team within a year. I'm not sure what role he's doing yet – but he could be shadowing conspiracy theorist Norman Baker. Lucky guy…!
16.32: And Sharon Hodgson is moving from the Children and Families brief to work with Gloria De Piero as a Shadow Women and Equalities Minister (including families policy).
16.25: Jamie Reed and Andrew Gwynne both staying put in the Shadow Health team
16.23: And also joining the Shadow DWP team is Kate Green, who takes on the crucial Disabilities portfolio vacated by Anne Maguire.
16.21: Chris Bryant seems to be leaving the Shadow Immigration role – he's off to Shadow DWP under Rachel Reeves.
16.14: Thomas Docherty will be joining the Shadow DEFRA team.
16.11: Ignore what I said about Lucy Powell for Europe (12.36), the most compelling rumour is that she'll be taking on Childcare. That's a massive policy area for Labour, as we saw at conference, and it's only going to get bigger.
16.05: Big job for Ed Miliband's former PPS. Based on what I'm hearing, he'll be off to the Shadow DECC team to work on Climate Change. That's a top job for Reynolds – considering how much that area matters to Miliband – and shows the esteem he's held in by the Labour leader.
15.55: Unconfirmed rumours that Luciana Berger is replacing Diane Abbott as Shadow Public Health Minister
15.15: Diane Abbott has written a piece for Comment is Free on how much she's looking forward to being a "free agent". I'm not sure how delighted Miliband's team will be on her attack on Labour's immigration policy (Ed came out strongly against the "racist vans" at conference), or her describing him as "anxiously" asking how she felt. All a bit touchy feely…
15.08: The whole reshuffle should be finished and made public by 4.30/5 today – so if you're an ambitious Labour MP I'd stay by your phone if I were you…
15.00: Jim Murphy will be joined in the Shadow DFID team by Alison McGovern and Gavin Shuker.
14.55: Just texted a Labour political adviser to ask what was happening with their team. They replied "I am refreshing your live blog for updates". To that political adviser – and all the others watching, hello – and, call me when you hear anything…
14.46: This is taking quite a long time. Is Ed meeting everyone who is coming and going? It certainly seems like it. One adviser tells me calls are still being made, and none of the teams seems finalised yet…
14.08: However an alternative point of view comes from a senior Labour staffer, who tells me of the rationale for Diane Abbott's role:
"View was that it was better to have Abbott pissing out of the tent. Although in her case she was down at my local Blacks pissing all over the tents, the camping gear and the kagoules…"
14.04: Just spoken to someone close to Burnham, who said of Diane Abbott's sacking, "We'd be genuinely sad to lose her"
13.46: Diane Abbott tells the BBC's Norman Smith that she's been sacked, and that "I think Ed wanted more message discipline". It sounds like it was Syria that did for her then…
13.44: Derby North MP Chris Williamson has been reshuffled out of the shadow ministerial ranks, leaving his position in the Shadow DCLG team. Chris has written here regularly and is a dedicated campaigner – I'm sure he'll be active on the backbenches. Best of luck to him.
13.18 Blimey. The Guardian's Hugh Muir says Diane Abbott has got the chop. too strident over Syria? Or hankering after the Mayoralty…?
13.06: Two places with gaps at the moment are the Shadow Justice team (where Rob Flello has stepped down) and as Shadow Minister for People with Disabilities (where Anne Maguire has stepped down). The latter post especially is crucial as Byrne and Maguire had begun to make real progess on Labour's approach to disability.
12.36: So if Emma Reynolds is the new Shadow Housing Minister, there's a space for a new Shadow Europe Minister. There are a few MPs who have done the role before (Wayne David and Chris Bryant), but a few people this morning have suggested Lucy Powell, who was Ed Miliband's Chief of Staff, and once ran "Britain in Europe". She knows her stuff on Europe, that's for sure, and would show that Labour is willing to be robustly pro-EU.
12.26: According to the Birmingham Post, Mahmood is off to the Shadow Treasury Team – which considering how well members of that team have done in subsequent reshuffles, many will see that a promotion for the popular MP. Fellow Birmingham MP Jack Dromey becomes the Shadow Police Minister (after Emma Reynolds took his old Housing brief) – replacing David Hanson.
12.15: Another highly regarded Labour woman from the 2010 intake – Shabana Mahmood – won't be continuing in her Shadow HE role as that has been given to Liam Byrne as he exits the Shadow Cabinet. So what becomes of Mahmood? Her chapter on 'community, power and hope' in the Owen smith/Rachel Reeves One Nation book was seen by many in the Labour leadership as one of the best examples of new politics and new policy thinking – so a good job should be on the cards.
11.54: A while ago I tipped these five women to get into the Shadow Cabinet. And Ed Miliband didn't promote one of them – sorry about that. But keep an eye on Stella Creasy, lisa Nandy, Kate Green, Alison McGovern and Chi Onwurah today – all of whom will be looking for greater responsibility, or at the very least to stay in their current roles.
11.24: I think it's fair to assume that Jonathan reynolds is getting a promotion today (as I said he should yesterday). As Wayne David is now Miliband's PPS, that means a new role for the man otherwise known as "Jonny". But what's he going to get?
11.20: What do we know so far?
Liam Byrne is the new Shadow HE Minister
Stephen Twigg is the new Shadow Minister of STate for Political and Constitutional Reform
Jon Ashworth is Michael Dugher's No.2 in the Shadow Cabinet Office team
But of course we're expecting plenty more changes today…
11.15: Morning everyone – you didn't think the reshuffle was all opver did you? Yesterday we covered all of the news from the Shadow Cabinet reshuffle, but today we're expecting the news on the other (non-cabinet) front bench roles.
More from LabourList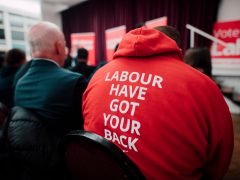 Comment
Values matter: what we and those around us hold dear is one of the biggest predictors of political…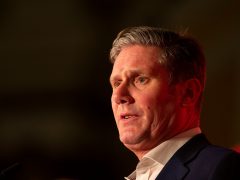 News
Keir Starmer will use his first conference speech since becoming leader to promise Britain that the party he…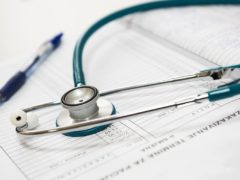 News
Labour has attacked the government over a "shameful broken promise" after it was revealed that the Tories have…