That Ed Miliband is planning a Shadow Cabinet reshuffle in the coming months is hardly a secret – I wrote about the plans back in February. But we should also remember that Miliband has in the past expressed a desire to have a gender balanced Shadow Cabinet – something we don't have at present. That's going to mean Ed Miliband needs to promote several women this year. There are many who are up to the task, but I've picked out five – all from the 2010 intake – who could find themselves drafted into Ed Miliband's top tier this year:
Stella Creasy – this one almost seems like a no-brainer, so often is Creasy tipped for a promotion that seems certain to come before the next election, but the case is still worth putting. Stella has been a powerful advocate from the backbenches for cracking down on payday lenders, has developed a strong media profile (and social media profile), and has a following in the party too – being voted our 2012 MP of the year. She's an obvious candidate for a crack at the Shadow Cabinet – and could even be an outsider for London Mayor in 2015. I've argued alongside and against Stella before – I know which, by far, is easier.
Kate Green – the Stretford and Urmston MP has such a wealth of experience and self-assurance, it's hard to remember that she's only been an MP for three years. As a former head of the Child Poverty Action Group, Green knows her way around complex policy detail and has written thoughtfully about what a revived contributory principle might look like. At a time when people are often cynical about MPs who haven't had real world experience, Ed Miliband could do worse than promoting Green, who made a difference outside Parliament, and then got elected to try and make a difference inside parliament too.
Lisa Nandy – former LabourList columnist Lisa Nandy spent her first day as an MP in Jon Cruddas's office with Chuka Umunna, but whilst those two have both been brought into the Shadow Cabinet by Ed Miliband, Nandy's rise has been slower. She's undeniably on the Left of the party, but has shown whilst working under Stephen Twigg on Labour's education team that she can work with MPs of all stripes.
Chi Onwurah – an MP from a science background? They're hardly ten a penny. Chi Onwurah is an MP who could add some more academic rigour to the Shadow Cabinet, and has already shown a willingness to tackle difficult subjects – such as this post-PRISM piece on digital government – in her Shadow Cabinet Office role. She's not always amongst the most talked about of the 2010 intake, but she's highly thought of – and in a Shadow Cabinet that is overwhelmingly white and male, she'd be a welcome addition. Plus, adding Geordie Onwurah to the Shadow Cabinet eg would address the lack of North East MPs at the top table too.
Alison McGovern – if you want to earn your stripes in the Labour Party, go and be a whip. And Alison McGovern has spent the last few months working as a whip. Yet she's also found time to fight in favour of occasionally maligned tax credits and build up a reputation as a smart, honest, thoughtful campaigning MP. She also, in the parlance of our time, "speaks human".
More from LabourList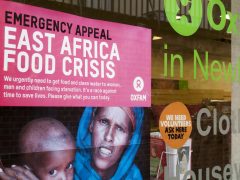 Comment
Someone in East Africa dies of hunger every 48 seconds. This is the result of the imperfect storm…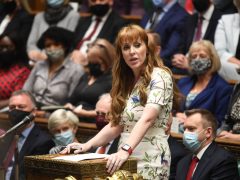 News
Angela Rayner has accused Boris Johnson of "watering down the rules to save his own skin" after the…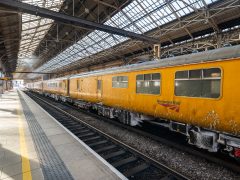 Comment
Network Rail, the company that owns and maintains Britain's railway infrastructure, has recently announced plans to cut over…