Since Ed Miliband's announcement of an energy price freeze while we reset the market, energy policy has rarely been out of the headlines.
Today's announcement of a long-awaited deal between the Government and EDF to build a new nuclear power station at Hinkley Point is undoubtedly important in a number of ways.
For one thing, this will be the first new nuclear power station built since privatisation.
For another, in the future it could single-handedly meet 7% of our electricity demand.
And for the people of Somerset, and the British supply chain, it could create thousands of jobs. But it also reveals two important lessons for the future of energy policy in this country, which so far only Labour has fully grasped.
First it shows that all the scaremongering about Labour's energy price freeze was wrong.
As we argued, what investors need is not short-term gains based on overcharging, but long-term certainty about the returns on their investment – whether that's a wind farm, a gas-fired power station or, in this case, a nuclear power station.
That is why Labour has supported the Energy Bill which, through a mechanism known as Contracts for Difference, essentially guarantees investors a fixed rate of return on investments in low-carbon energy.
That is why we will set a decarbonisation target for 2030 and establish a dedicated Energy Security Board to identify the county's long-term energy needs and develop a strategy for meeting them. And this is what really matters for investors.
Second, much of today's debate will focus on the price that the Government has agreed to guarantee EDF for the electricity it generates – and rightly so. Energy bills have increased by £300 since the last election and the latest round of bill rises could add another £100 this winter.
We will scrutinise the deal carefully to ensure that the Government has negotiated the best possible deal for consumers and will probe the details to make sure there are proper safeguards in place. But what today's agreement highlights is that when people are being asked to underwrite this amount of investment they deserve a market they can trust and which delivers value for money.
So companies must become more efficient. Government policies, such as the Energy Company Obligation which requires energy suppliers to help fit insulation in low-income households and draughty homes, must be as streamlined and cheap as possible. And overcharging must end. It is simply not sustainable for companies to carry on ripping their customers off, for example by failing to pass on price cuts when wholesale costs fall, and to ask consumers to fund billions of pounds of investment in our energy infrastructure.
It is only by restoring the public's confidence in the energy market and belief that their bills are fair that people will give their consent to pay for the investment we need. And that's exactly what our plans will do.
Our price freeze will give hard-pressed consumers some badly needed respite while we reset the market to make it more transparent and competitive for the future. But, apart from telling people to shop around or wear another jumper, David Cameron has nothing to fix Britain's energy market and refuses to stand up to the energy companies.
Today's agreement between the Government and EDF has its origins in the work that began under John Hutton and Ed Miliband in the last Labour Government. When we were arguing that nuclear power could make an important contribution to our energy security and the fight against climate change, the Liberal Democrats were campaigning against it and the Tories said it should be our last resort.
Of course, nuclear power is not the only answer. But it is an important part of a cleaner, more secure and more affordable energy mix for the future.
As a responsible Opposition, we will give this deal the scrutiny it deserves. But in return the Government must see sense and accept that the only way to sustain the level of investment we need is to reset Britain's energy market and rebuild public trust.
Caroline Flint is Shadow Secretary of State for Energy and Climate Change
More from LabourList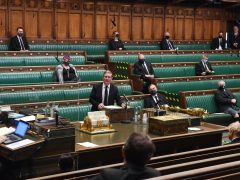 News
Labour leader Keir Starmer has completed his appointments to the main opposition party frontbench today, after announcing the…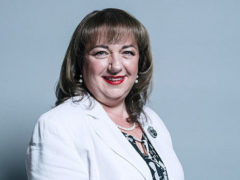 News
Sharon Hodgson has been appointed as Keir Starmer's new parliamentary private secretary, replacing Carolyn Harris who resigned from…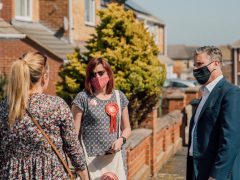 Comment
We have now all had a week to absorb some relatively sobering results from the local, regional and…