Ed Miliband has sent the following letter to Mail owner Lord Rothermere after a Mail on Sunday journalist attended a memorial service for Miliband's uncle yesterday. The hack was there – uninvited – to harass members of Miliband's family over the Ralph miliband controversy that they started last weekend.
Here's Miliband's letter in full:
Dear Lord Rothermere,
Yesterday I spoke at a memorial event held at Guy's Hospital in London for my Uncle, Professor Harry Keen, a distinguished doctor who died earlier this year. It was an event in a room on the 29th floor of Guy's Hospital which was attended only by family members, close friends and colleagues.
I was told by one of my relatives late yesterday evening that a reporter from the Mail on Sunday had found her way into the event uninvited. I also discovered that, once there, she approached members of my family seeking comments on the controversy over the
Daily Mail's description of my late father as someone who "hated Britain".
My wider family, who are not in public life, feel understandably appalled and shocked that this can have happened.
The Editor of the Mail on Sunday has since confirmed to my office that a journalist from his newspaper did indeed attend the memorial uninvited with the intention of seeking information for publication this weekend.
Sending a reporter to my late uncle's memorial crosses a line of common decency. I believe it a symptom of the culture and practices of both the Daily Mail and the Mail on Sunday.
There are many decent people working at those newspapers and I know that many of them will be disgusted by this latest episode. But they will also recognise that what has happened to my family has happened to many others.
I believe no purpose would be served by me complaining to the Press Complaints Commission because it is widely discredited.
Instead, I am writing to you as the owners of the Daily Mail and the Mail on Sunday because I believe it is long overdue that you reflect on the culture of your newspapers. You should conduct your own swift investigation into who was responsible at a senior level for this latest episode and also who is responsible for the culture and practices of these newspapers which jar so badly with the values of your readers.
There are bigger issues for the people of Britain in the midst of the worst cost of living crisis for a century than intrusion into the life of my family. But the reaction of many people to the Daily Mail's attacks on my father this week demonstrates that the way your newspapers have behaved does not reflect the real character of our country.
It is now your responsibility to respond.
Ed Miliband
More from LabourList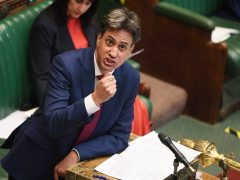 News
Ed Miliband has declared that the Conservatives are "missing in action" on the cost-of-living crisis after the government…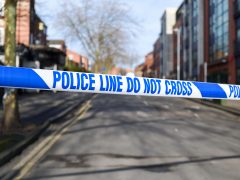 Comment
90 minutes into what felt like the millionth Tory leadership hustings, Rishi Sunak uttered the words of a…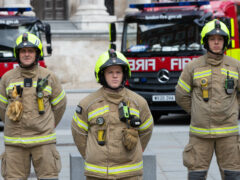 News
Labour's Fleur Anderson has accused the government of putting the "smoke alarm on snooze" over the threat of…