In his speech to the Labour conference, Ed Miliband argued that young people who leave school and find themselves out of work should be kept off benefits – and be in jobs or training. This is a bold goal, addressed to the disaster of a million 16-24 year olds who are in that terrible category 'NEET' (not in education, employment or training). It also responds to a deeper trend, which has seen labour markets across Europe turn against young people from around the turn of the century. Finding their way into a decent job with prospects is significantly harder now for Britain's youth than it was a generation ago.
So how have we got here – and what could Ed Miliband do to give expression to his vision?
Deep rooted labour market changes, like the shift from manufacturing to services, are hard to alter. But governments can affect the institutions that help young people make the transition from school to work. And for those not on the university track, the UK's are fundamentally broken. Young people leaving school at 16 or 18 are faced with a series of deeply flawed options.
Those who don't move into work can claim Jobseeker's Allowance. But this is a benefit regime designed for people who have lost their jobs, not those starting out in their career. It is aimed solely at encouraging claimants to find a job as quickly as possible, with no scope for further substantive learning. This risks young people either facing a sustained period of insecure employment, or worse, given that there is no upper limit on the length of unemployment.
Alternatively young people can enter further education or vocational training. But the quality of courses can be poor and their purchase on the labour market weak. There is no financial support for such on-going learning and therefore also no mechanism for keeping people engaged. This risks leaving young people drifting further from the world of work, or worse, with qualifications that have a negative signally effect for employers.
A third option is claiming an inactive benefit, like Employment and Support Allowance for those with a health condition, or Income Support for those with a child. These benefits have few work or training requirements attached to them, with the risk of young people being locked out of the labour market and into long term worklessness. While extra needs must be met, this can exacerbate the disadvantage of having a disability or being a young parent.
The final option, of course, is to opt out entirely. Two-thirds of 16 to 24 year olds who are not in education, employment or training (NEET) also do not claim any benefit, so are lost to the system. Even during a recession most young people sort themselves out eventually, or are helped by friends and family to do so. But this is despite the system, not because of it.
Young people should not be on welfare. It is terrible for their prospects and expensive for the state, which spends over £5 billion on benefits for the under 25s. They should be learning or working, and in many cases, both. The unemployment rate of young people who have left education without having had a paid job is 40 per cent higher than for those who had some experience of work while learning. Yet our system splits support for finding a job and finishing education down the middle.
Other countries do things very differently. In the Netherlands and Denmark, for instance, there are distinct benefits, training and employment tracks for young people, keeping them out of the adult welfare system. These prioritise the acquisition of a basic education and qualifications valued by employers, supported by a stipend with obligations attached. Job search is intensive and routes to long-term, inactive benefits are cut off. Recent reforms in Denmark mean that after three months looking for work young people are provided with a paid community job and required to take it.
Both countries have among the lowest rates of youth unemployment in Europe. The share of youngsters who are NEET is twice as high in the UK compared to Denmark. Just a quarter of British youth in education are also working, compared to 60 per cent in the Netherlands.
Youth unemployment in the UK won't fall without sustained economic growth. But for many, deeper problems will remain. We need a unified transition system – separate from adult welfare – that enables young people to complete their education and gain experience in the labour market, while preventing long term unemployment or inactivity. Underpinned by conditional financial support that demands personal responsibility too, this could effectively rid our society of the inhumane and wasteful category of NEET.
Graeme Cooke is Research Director at IPPR
More from LabourList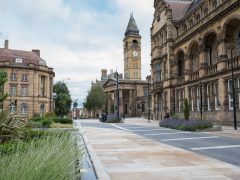 Comment
Labour won a historic by-election in Wakefield, our first such victory since winning Corby in 2012. This success…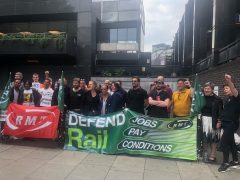 Comment
The general secretary of the RMT has, within the space of a week, become a television hero. It…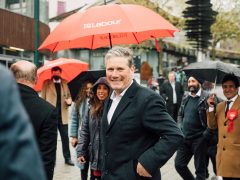 Daily email
"They know they are out of ideas and they are out of touch – and if they had…