A very interesting piece of polling came out yesterday – the first indication as to where Labour's candidates for Mayor of London stand – carried out by YouGov for the Evening Standard.
Unlike previous mayoral selections which have been voted on by a combination of party members and affiliates, the next London Mayoral selection will be a primary.
What type of primary that is exactly (Labour voters or all voters? Phone voting? Postal? Ballot box?) will be a decision for the Collins Review – and one that will be closely observed and mulled over by the various different potential candidates. The form of primary that will be chosen is particularly important when considering how the candidates poll with the general public compared to how they poll with Labour supporters.
Here's how the leading candidates ranked with the general public – and it's great news for Eddie Izzard and Tessa Jowell:
And here's how those same candidates ranked with Labour members (note – the graph was incorrect in the original version of this post):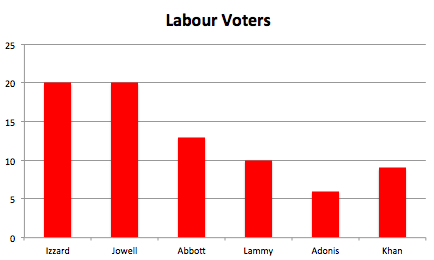 Now of course there are some important caveats:
Eddie Izzard has repeatedly said that he won't run in 2016, but leads the polls anyway. Where his support goes will be crucial.
At present this is largely on name recognition (Izzard is a celebrity, Jowell is famous for bringing the Olympics to London and Abbott is a TV regular)
There are candidates who have been tipped to run (perhaps most notably Stella Creasy) who aren't in this polling
That said, it's an interesting snapshot of where the mayoral race is as we stand. Although don't get too excited – the primary may not take place until after the General Election…
More from LabourList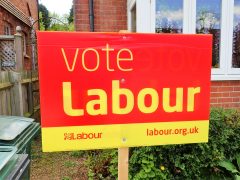 Comment
Rishi Sunak announcing a windfall tax on oil and gas firms this week is a clear vindication for…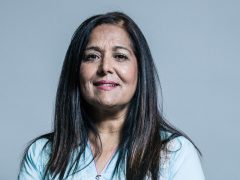 Comment
Boris Johnson's Conservative Party won a mandate to 'level up' the UK at the 2019 general election. The…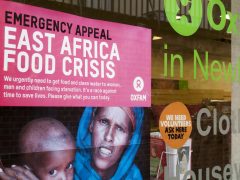 Comment
Someone in East Africa dies of hunger every 48 seconds. This is the result of the imperfect storm…