I'll be the first to admit it: I'm a doorstep campaigning true believer.  As a Labour activist and as a candidate, I believe that there is no substitute for time spent on the doorstep meeting voters, listening to their concerns, persuading them to support Labour and identifying support.  There is a geeky side to me that loves the rhythm of a strong GOTV operation on polling day: the early morning leaflet drop, the chance to see other activists in the committee room, a lull in the action in the middle of the day and an increasingly frenzied push on the doorstep to "get our promise out" as the day wears on.  A good "ground game" can make all the difference in a close race, and to have that ground game old fashioned graft on the doorstep is essential.  As a key seat parliamentary candidate, wild horses couldn't keep me off the doorstep in North East Somerset between now and the general election.
But in recent months North East Somerset CLP has also been focusing on community campaigning methods, and I am becoming a convert to them.  These methods aren't new, but they may be overlooked by Labour activists who are used to focusing their efforts on doorstep campaigning.  The catalyst in North East Somerset has been the community organising group Movement for Change.  The group came to North East Somerset earlier this year to help organise around issues that really matter to the local residents. From listening to people who live around the villages of Writhlington and Radstock, a campaign for better bus services emerged.
This is a hugely important issue for local people who depend upon buses to get to work, to school and to visit friends and loved ones.  Movement for Change helped to organise a campaign that brought together Labour activists, local residents and officials on the Liberal-Democrat controlled local Council.  The campaign provided a chance for people to tell the Council what the bus services meant to them and how they could be improved, and helped to bring about additional bus services and improved timetables.  The campaign has resulted in an improvement in local public services without a vote being cast.
North East Somerset CLP is now employing some of the methods that we learned from Movement for Change in an on-going campaign to save local children's centres from threatened 38% budget cuts by the Council.  Our campaign has been built around a petition drive, letters to local press, public meetings, demonstrations and talking to parents who use children's centres.   We don't know yet if our campaign will persuade the Liberal-Democrats who control the Council to rethink their cuts, but I do know that we are setting much of the agenda in the local press and in the Council and concentrating minds on the importance of public services.
Experience in North East Somerset has shown us enormous benefits to community campaigning.  It has allowed us to connect with voters who want to talk about politics in the context of a particular issue rather than on the doorstep or in the context of a general election that is still 18 months away.  It uses the talents of activists who might not feel comfortable doorstep canvassing but who can help out with a community campaign.  It brings new activists into our Party.  It can raise the profile of the Labour Party in the press.  And most importantly, it can make a positive difference now by influence policy, even in the context of a non-Labour controlled local Council.  As we move into the final year and a half before the general election, I urge Labour activists to think of community campaigning as a means of complimenting, not replacing, doorstep campaigning methods.
North East Somerset CLP was honoured with a "best practice" award for its community campaigning efforts at the recent South West Region Labour Party gala dinner.  Pictured (left to right) are Labour Party Leader the Rt Hon Ed Miliband MP, Todd Foreman (North East Somerset PPC), Cllr John Bull, Cllr Eleanor Jackson, North East Somerset CLP Chair Keith Burchell and Dawn Primarolo MP.
More from LabourList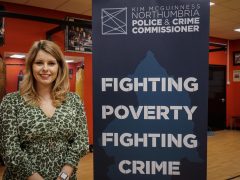 Comment
A sad truth that we all must accept: the best time to eradicate poverty is always a generation…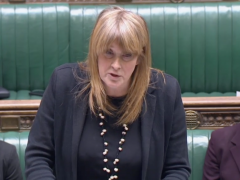 News
Labour's Sarah Jones has described a government statement on the Metropolitan Police as "incredibly weak" after the force…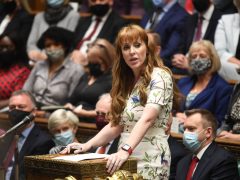 Comment
It was the turn of Angela Rayner and Dominic Raab to face off at the despatch box this…