The Labour Party has confirmed this evening that it has no plans to re-open the inquiry surrounding the controversial Falkirk selection – despite Alistair Darling becoming the latest Labour figure to call for such action. Reports in today's Daily Mail had suggested that Lorraine Kane – whose testimony was at the centre of the investigation – had denied "withdrawing" her evidence to the party's inquiry.
The confusion is believed to have arisen as Kane had not "withdrawn" her statement, but "clarified" it in a sworn affidavit of September 2nd. The party has this evening announced that Kane confirmed today – in a conversation with General Secretary Iain McNicol – that she stands by her statement on September 2nd, which led in part to the closing of the inquiry – and that they have therefore "not seen any new evidence to justify further action". A spokesperson said:
"Throughout this process we have acted to uphold the integrity of the Labour Party. Throughout this we have said we will look at any new evidence which might justify the reopening of our inquiry.
"That is why the General Secretary of the Labour Party approached Mrs Lorraine Kane today after reports in the Daily Mail. She said today she stands by a sworn affidavit given to us on 2nd September.
"It was that affidavit which was part of the reason that led the Labour Party to conclude there was insufficient evidence to proceed with our inquiry. Therefore we have not seen any new evidence to justify further action.
"We have a sworn affidavit and compared it with a short conversation with a journalist. It is right to base our decision on a sworn affidavit confirmed again today by Mrs Kane.
"There is now a police inquiry going on into other issues around Falkirk and we will of course consider the outcome of that inquiry."
Responding to the Party's statement, a Unite spokesperson said:
"Unite welcomes the Labour Party statement, which confirms that despite all the bluster in the Daily Mail and the Sunday Times, absolutely nothing new has emerged to contradict or undermine the finding of both the Labour Party and Police Scotland that Unite had broken neither the law nor Labour rules in Falkirk."
The Union also called for "the media to now accept this clarification and leave the people of Falkirk in peace" – but this story has been rumbling on for months now, and it's unlikely we have seen the last of it.
More from LabourList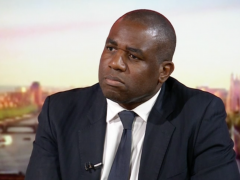 News
Sunday Morning Shadow Foreign Secretary David Lammy rejected the suggestion that Labour would enter into an electoral pact…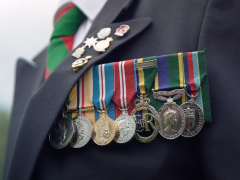 Comment
The first duty of any government in the UK is to protect our nation and its citizens. Whether…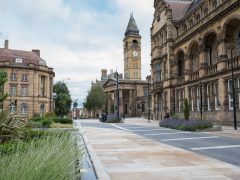 Comment
Labour won a historic by-election in Wakefield, our first such victory since winning Corby in 2012. This success…