Like many people in their early thirties, I've spent almost every weekend over the last few summers (and several in winter too) at a wedding. Although I got married last year, I've been a little surprised at just how many of my friends want to sign up to what is probably Britain's oldest institution. It's proof of our enduring desire to form stable relationships in which to offer love and mutual support, and raise children.
David Cameron wants to show that the state recognises the choices of me and my friends by offering tax breaks to married couples. The Prime Minister is right to want to support strong relationships, but his plan offers no practical help to sustain the relationships of my married friends, despite growing pressures on family life in Britain. Nor will it support young couples who don't yet feel secure enough to get married.
It's hard to imagine anyone getting married because of a financial reward, particularly one as small as the Conservatives are proposing – less than £4 a week at most. And most married couples won't benefit because they are both working. But having to the pay the state to get married doesn't help. Scrapping marriage notice fees (currently £70 a couple) would show that government wants to make it easier for couples to wed, as a new report from IPPR's Condition of Britain programme proposes. Financial security is a vital precursor to marriage. Sorting out Britain's housing market so that sustainable homeownership is once again a realistic prospect for young people would give couples the confidence to marry earlier.
In the years ahead, the everyday pressures of family life mean that many of my married friends will need help to sustain their relationships, but a tax break would offer little support. Most family arguments are about time and money, so lifting family incomes is vital – but by supporting two-earner families not encouraging one partner to stay at home. Better paid leave would allow new mums and dads to spend time with their young children without worrying about the hit to the family budget. Most dads want to have a bigger role at home to share the joys and burdens of being a parent – better paid paternity leave and help for working dads to spend less time at the office should be a priority.
When couples find their relationship under real strain, counselling and practical advice will be much more useful than a tax break. A future government could guarantee that less affluent couples can always access relationship support, through local charities or specialist therapists, while also making sure that families facing relationship breakdown get help to make it as painless as possible.  Informal support from grandparents, friends and neighbours keeps many families going – allowing parents who have returned to work to transfer part of their leave to a grandparent would help to secure the contribution of extended families. Expanding affordable childcare is vital for families with young children but we also need to harness the informal support networks in children's centres and nurseries that can help parents cope with problems at home.
Helping people fulfil their aspiration to get married and stay together doesn't mean privileging this kind of relationship over others, or undermining people not in a relationship. In fact, the things that really help sustain marriages also help cohabiting couples to stay together. As Labour looks to the next phase of its policy review, it should reflect on how it will demonstrate its commitment to the anchors of family life, including marriage. That means helping cohabiting couples achieve the financial security they need to get married, coupled with practical support for relationships and families in all their diversity – not a pointless tax break.
Kayte Lawton is leading the Condition of Britain programme at IPPR
More from LabourList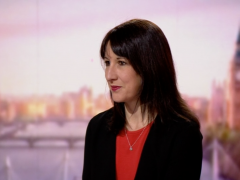 Video
Andrew Marr Show Rachel Reeves, the Shadow Chancellor of the Duchy of Lancaster who leads on Tory cronyism…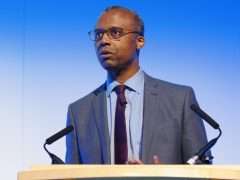 Comment
No matter your race, ethnicity or background, we all deserve fair treatment for the effort we put in.…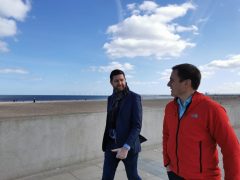 Comment
The elections coming up on May 6th are the biggest our country has seen outside a general election…