Today is the party's big campaign day on the energy price freeze, with campaign events taking place across the country (especially in the party's 106 target seats). Ed Miliband is in the target seat of Hornsey and Wood Green in North London this morning where he's campaigning with PPC Catherine West. Whilst he's there, Miliband will make a stump speech – explaining how Labour's proposed energy price freeze would save £100 million in key public service areas, including £40 million in the NHS ( equivalent to 1,300 nurses) and £28 million in schools (equivalent to 700 teachers). Savings in local authorities, mean the final savings figure would be higher still.
Miliband is expected to say:
"If Labour win the next election, we will freeze energy prices until 2017. Labour's price freeze will save families an average £120 and an average small business user would benefit by over £5,000. But it's not just Britain's families and businesses that would benefit from this price freeze, it's our vital public services too.
"New figures today show that if David Cameron put in place our freeze today, public services would save £100m. And that matters more than ever in an era when there's less money around. The NHS is one of our vital national institutions and one of the biggest users of energy. If David Cameron got on and implemented our energy price freeze today the NHS would benefit to the tune of £40 million to help it deal with this winter's A&E crisis, the equivalent of the salaries of 1,300 nurses. Our schools could save £28m, that's the same as the salaries of over 700 teachers.
"This freeze will happen under the next Labour Government. And while prices are frozen we will reset the broken energy market. Across Britain families are struggling from the cost of living crisis and the Conservative Party just doesn't have an answer.
"Last week in Parliament, the Conservative and Lib Dems voted against Labour's energy price freeze on the same day it emerged that David Cameron has actually cut his own energy bill thanks to his tax-cut for millionaires. This shows how out of touch the Tories have become – they are on the side of energy companies not of families struggling with the cost of living crisis and relying on public services that are under huge financial pressure.
"David Cameron has been recruited by the Big 6. He is now part of the Big 7."
The figures have been compiled by Shadow Chief Secretary to the Treasury Chris Leslie  – and he's getting much deserved credit for his campaigning on this issue. 
More from LabourList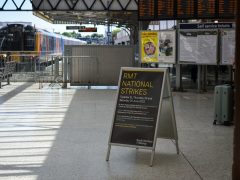 News
Labour metro mayors have argued that the cost-of-living crisis is "forcing" people into industrial disputes and that striking…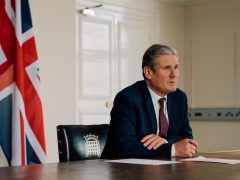 Comment
Below is the full text of the speech delivered by Labour leader Keir Starmer to the Centre for…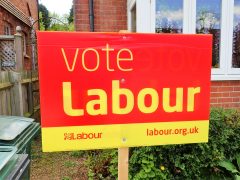 News
The process to select the next Labour parliamentary candidate for Exeter is underway. The constituency has been represented…