The Conservative Party have been twisting in the wind since the death of Nelson Mandela. As Parliament honoured the South African leader we saw more conflicted souls on the government benches as they paid tribute to a man many of them view privately as a friend and fellow-traveller of Fidel Castro.
According to Sir Peter Bottomley MP Lady Thatcher was "misquoted" as saying Mandela was a terrorist, but did "regard the ANC as a terrorist organisation". That is having your cake eating it and then regurgitating part of it for your constituents.
Another Conservative MP Michael Ellis more desperately compared Nelson Mandela's qualities of "magnanimity" and his "extraordinary absence of bitterness and resentment", with Winston Churchill. Sir Malcolm Rifkind entered the realm if the bizarre by stating F W De Klerk had it tougher than Mandela in ending Apartheid – only Tory backbencher Henry Bellingham got the mood right saying his party was "not exactly on the right side of the struggle against apartheid".
Peter Hain's heartfelt piece on this site is a heads-up for hypocrisy but why do the Tories find themselves so conflicted?
Over the weekend Matthew D'Ancona's Telegraph piece explored the Tory dilemma over Mandela. D'Ancona recognises that "the ability to step into the shoes of another – to think as someone else thinks – is one of the distinguishing features of true political greatness… in modern democratic politics, it is a precondition of success". But he concludes "Too many Tories still find it hard to think beyond the tribal stockade; or – much worse – assume that everyone beyond its boundaries thinks as they do".
D'Ancona is right to chastise this [lack of] thinking; it results in Atos assessments, Bedroom Tax, NHS competition, "we're all in this together" and a recovery for hedge funds and mortgage companies. In response to D'Ancona, Paul Goodman on ConservativeHome has demanded that the shoes Cameron should really be stepping into are those of "older, conservative voters".
Why this Tory obsession with Mandela? When the Social Market Foundation and others launched Conservative 'detoxification' apologising to Mandela was the poltice they chose to draw the poison from the Tory 'brand'; a strategy that led to Cameron's 2006 trip to South Africa and his apology to Mandela, and a photocall.
This meeting caused Thatcher's former press secretary Bernard Ingham, to "wonder whether David Cameron is a Conservative." Ingham was, of course, wrong. Despite having been the nearest thing to a spin doctor anyone had in the 1980s, old Bernard couldn't see the enormity and sheer bravado of the spin the Cameroons were perpetrating, still today it is obscured by noise and heat from the media and by the effectiveness of repetition. Just think back to the Cameron NHS posters – large, well-funded, ubiquitous and utterly untrue.
The problem for many Tories is that if they spent just an hour in other people's shoes, the sick worker, the family living without a living wage, the person in need coming out of their Atos assessment, the NHS patient waiting behind the private patients for a treatment, they would have to change their policies. No-one with empathy, emotional (or any other kind of) intelligence could have conceived or enacted the 'spare room subsidy'.
The Cameron / Osborne axis do not want to step "into the shoes of another", shoes that wouldn't fit, wouldn't be hand made are of no interest – unless of course, borrowing some footwear, issuing another apology buys more time for the project of permanent austerity and a smaller, less adequate state provision of regulation, care, health, education, welfare and training.
The rummaging round in the Tory dressing up box continues.
More from LabourList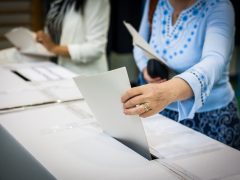 Comment
Labour Party conference looks set to debate and adopt a commitment to introducing proportional representation (PR). This is…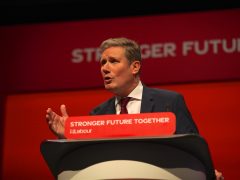 Comment
As Labour leaders always do, Keir Starmer faces two audiences at Labour's conference in Liverpool: the one that's…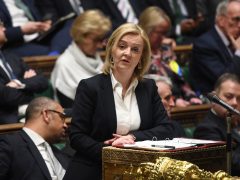 Daily email
The 'mini-Budget' was an unfiltered and shocking act of class war. Kwasi Kwarteng went out yesterday to bat…