My old colleague, Paul Wheeler, has written an excellent article for the Labour Group of the Local Government Association on Electoral Registration which provides important ideas for further legislation effectively for the programme after the next General Election.  It is indeed very important that the Labour Party has a fully drawn up Bill for urgent enactments straight after that election.  However, in the meantime local councils and parties will have to engage with the problems created by this Government's legislation where – whether by design or default – will enormously impact on the level of effective voter registration and in aid disproportionate manner.
This is clearly a tribute act to the US Republican Right who have advanced a long way down the track of electoral discrimination.  Indeed, currently the State of Texas is defending a legal action against voter restrictions on the grounds that it's not discriminating against ethnic minority groups (which would be illegal), but is just discriminating against those who vote Democrat (which should nearly be unprincipled).
It's fairly clear from reports of the Electoral Commission that there is serious under-registration in England which is particularly concentrated amongst the young, students, some ethnic communities and private renting tenants.  All of them are especially concentrated in urban areas and in addition there has been a long but still incomplete recovery from the sharp drop in registration induced by the Poll Tax.
The Government have introduced legislation that would actually exacerbate this trend by insisting on individual registration. We already know from experience in Northern Ireland that this is likely to result in a further sharp drop in the Register, particularly among these categories. Following the introduction of individual registration there the level fell from what was possibly an unrealistic 96.6% in 2001 to under 86% in 2002 from which it then steadily declined further until December 2006 when the registration level was 81.7% it has only moved back up to about 84%. While this may have taken out some doubtful registrations there is clearly a drop of some 10% in the Electoral Register.
However, complaining about this will be futile and Councils have to take actions to ensure a Register that is comprehensive and accurate.  Electoral Registration forms have now been sent out and the Register will be published on the 17th February 2014.  This Register will then be matched with the DWP database, probably around July/August 2014.  Where an entry matches, the Elections office will write to the elector letting them know that they are on the new Register.  Where the data does not match they will write to the occupier of the property with a form similar to the existing registration form asking the occupier of the property who is eligible.  They will then follow up with individual forms which will have to be returned with a National Insurance number and date of birth.  Of course every stage will lead to slippage, although this may be by design.
There has been a data matching pilot involving 14 local Council areas across the country.  This has thrown up widely varying results, but an estimated average shortfall of 25% not matched.  Some of this may be due to minor variations in names, but the task facing Councils and Parties is formidable.
Sandwell did a dry run in July and matched 82% followed up by local data matching with other Council held data such as Council Tax records which added another 6%.  That's better than many Councils, but still a 12% drop.  Councils urgently need to get this down to manageable proportions and look at steps they can take now to ensure that they have the necessary data and also to ensure that existing unregistered voters are incorporated.  Individual registration also makes it imperative that in-year moves and changes are registered so that the problem does not bunch up at the annual canvass.
Therefore, at every stage of interaction with the Council voters should be automatically invited to register, examples could be:
An application for housing registration, Housing Benefit, Council Tax Benefit, a transfer, or indeed any Council service;
New Council Tax payers (and also deaths);
Local colleges and also secondary schools, (where attainers over 16 can be put on the Register to qualify when they reach 18).  In this context Council officers should visit the colleges or schools to undertake this on a systematic basis.
Estate Agents and Managing Agents to have voter registration forms as part of the New Tenant Pack
Council officers at Citizenship Ceremonies to sign up newly eligible electors (and sometimes also their relatives).
These are some ideas and Councils will make improvements and other innovations.  What is important is that we spread best practice – please let us know what works for you.
John Spellar is the MP for Warley. Darren Cooper is the leader of Sandwell Council
More from LabourList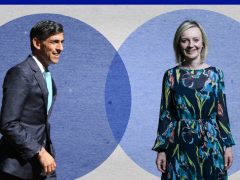 Comment
Rishi Sunak and Liz Truss have now gone head to head in six hustings with Tory members in…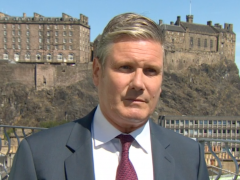 News
Keir Starmer has said that he will set out a "comprehensive set of proposals" to combat the cost-of-living…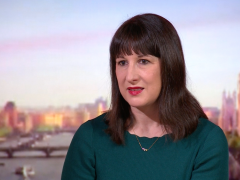 News
Rachel Reeves has urged the Tory leadership candidates to "stop playing to the gallery" and come up with…