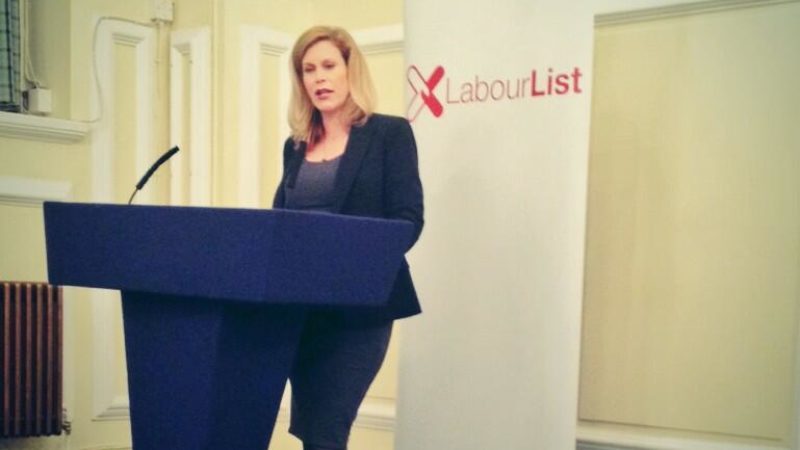 Like all ferociously clever people, Stephanie Cutter knows what she doesn't know. Over her 24 hours in London she's charmingly reluctant to be too prescriptive about what Ed Miliband should do, noting that every campaign and context is different. But if ever there is a person on whose educated guesses Labour should be willing to bet big, it is Barack Obama's formidable Deputy Campaign Manager.
Asked a question Cutter will either present or ask for compelling evidence, a living embodiment of the campaign's ideal that data – not hunches – should drive decisions. In her LabourList lecture on Wednesday she described a campaign that "crunched its way to victory", using cross-referenced voter information to make sure that everything from door-knocking to fundraising to television buying was targeted with maximum efficiency. While data didn't secure the White House, it did ensure that everything else directed to that end was mutually re-enforcing and meant the campaign knew they were on track to win even as many public polls had Mitt Romney in the lead. In her exclusive interview for LabourList Cutter explains that the flipside of not panicking in the face of bad polls is not cruising in the face of good ones:
"Never be complacent, even when you know the probability of winning is extremely high. Never stop fighting. You can't ever let up – if you do you deserve to lose."
Unafraid to stand her ground, Cutter nonetheless draws a distinction between the fights worth having and those which just distract. Asked about similarities between the kind of personality assaults on the President and those facing Ed Miliband she says
"Providing people with clear information is the best way to repel a vicious attack. In 2008 we had 'fight the smears' to deal with these things that were coming out of nowhere without fingerprints and sometimes growing in to the mainstream media. But remember while our spokespeople had to spend time dealing with these accusations, it wasn't what voters were making their decisions on. So you want to set up mechanisms to inoculate yourself against the attack, but you do need to focus on your own message."
While political strategists used to talk about the air war (in the media) and the ground war (on the doorstep), Cutter is keen to see progressives do more with digital to get both positive lines and responses to opponents out to supporters quickly. In Labour's case we have been making investments in the research team but we are still at a relatively early stage in experimenting with distribution efforts which both bypass and shape the mainstream media story.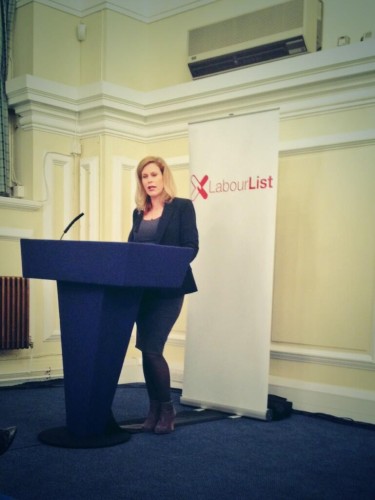 One of the strongest messages to come out from both her lecture and our interview is Cutter's belief in campaigns shaping their own destinies. When her team realised they held voter data in lots of different places that couldn't be integrated, they went searching for a system that would let different data streams 'talk' to each other. Unable to find one, they built their own. Likewise, they recognised that target Latino and younger voters got more of their news from online sources, so during the convention she factored in interviews with Yahoo! alongside the morning shows and packaged key speeches up for the campaign's YouTube channel. But underlying all those innovations was the strength of the core political story. When asked about a campaign highlight she picks out
"The convention. It was a great moment for us because we had a national audience and were able to articulate the four things that mattered: who Barack Obama is, what drives him, where we've been and where we're going."
How to frame "where we've been" was a big choice for the campaign. Obama sought re-election in tough economic times and both the candidate and his core constituency were impatient for more progress on jobs and family finances. But Cutter is clear there was a string of achievements to point to for those voters who'd voted for hope and change in '08:
"If you look at the kinds of things the President did in that first term – health care, Wall St reform, saving the auto industry, changing much of our education system – those were real reforms and they changed the way Washington did business."
She is adamant, however, that "where we're going" is the most important question of all. When I referred to an ongoing strategic tension in Labour between those who think we should fight to rehabilitate our record and those who think we will only regain permission to be heard by apologising for it, Cutter had a different take:
"The opposition will be throwing the previous administration at you whatever you do, so the main thing is to have that conversation on your own terms. Figure out what you want to say about mistakes and what was left incomplete but the key thing is to say what you'd do differently in the future and how that differs from them."
The importance of dividing lines is perhaps the clearest steer Cutter is willing to give to Labour. Citing Joe Biden's mantra that "people shouldn't compare the President to the Almighty, they should compare him to the alternative", she is adamant that elections have to be about offering choices. In answer to my question about the squeamishness of some on the left about negative campaigning she replies
"Inside our campaign there was general consensus that because Romney had put his business experience on the table so centrally that it was open territory for us to talk about what that business experience really meant. It's not that working in private equity is bad, it's just whether or not that's the experience which qualifies you to be in the Oval Office and run an economy that works for everybody."
As with every aspect of the campaign, Cutter had prepared for her London trip meticulously. Her knack for distilling big ideas into memorable lines was much in evidence over her 30 minute lecture and she's bang up to the minute on everything from Cameron's bread-maker gaffe to the latest unemployment figures. But as someone who has argued before that the biggest determinant of Labour's chances is how much our leadership wills victory, my favourite answer of all came at a roundtable in response to a question about how much she'd thought about mistakes when preparing her lessons for us:
"Are there are things I wish we could have done earlier? Sure. But have we all spent months wondering if we made big mistakes in the strategy? No. We did, after all, win. It's the winning that counts."
Amen.
Kirsty McNeill is a former Downing Street adviser and a strategy consultant for campaigning organisations. She tweets @kirstyjmcneill.
More from LabourList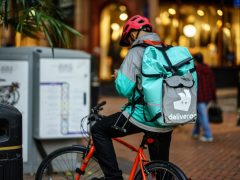 Comment
Recent minor poll leads have Labour supporters dreaming of a return to government. But if we really want…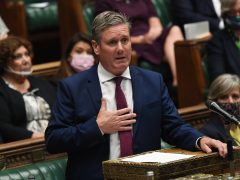 News
Keir Starmer has argued that government cuts to the criminal justice system have meant that "the drug problem…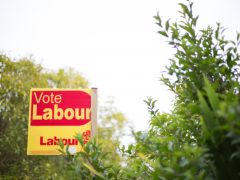 News
The latest internal polling from the Labour campaign in North Shropshire indicates that the Conservative lead in the…