I can still scarcely believe that Nelson Mandela has passed away. Catching up on coverage of the Autumn Statement and the horrific storms across Britain was just about all I was planning for the end of the day. I could sense what was coming when Sky News announced its breaking news and that President Zuma was making a statement in South Africa. Dressed in black, it was clear this was going to be one of those statements that was going to change the world.
And what a difficult piece of news to break.
The news did for me what it did for so many, I am sure. I stopped work, and just watched President Zuma give what has been described as one of his best speeches, indeed his most poignant. South Africa has lost the father of its nation. The world has lost a very special leader.
Nelson Mandela was a leader who touched everyone. Everyone has a memory, either of meeting or seeing him, of the way they inspired him, or just the way he made them feel.
I too was a child of the Apartheid era. It shaped my political consciousness. It was a time of political awakening for a generation of activists who were drawn together under the umbrella of the Anti-Apartheid movement. The Anti-Apartheid movement was one of my first experiences of campaigning, even before I joined the Labour Party. It was just unbelievable to me as a school pupil in a diverse place like Hounslow that there was a country in the modern world that practiced and sanctioned segregation and such fundamental race inequality. I remember his release, the footage of him walking to freedom, and the amazing way his presence touched the hearts of the world. Such dignity, such humility, such magnanimity.
Leaving the Commons on Thursday evening there were little reminders of the journey he made, metaphorically and literally. The plaque on the steps in Westminster Hall, marking where he gave a speech, mentioned in countless tours of Parliament. Even Westminster Hall felt more special for having had him in it. Outside on Parliament Square, the statue of Mandela. Larger than life in one way, but reflective of the man himself.
I count myself incredibly lucky that I was there in the conference hall at Labour Conference in 2000 when he addressed us. This was all the more special as it was only the second political conference Mandela had ever attended. The first was the ANC's party conference. Some words have always stayed with me. In particular, "The world is full of good men and women. Many of those good men and women are to be found in the British Labour Party". Rarely had I felt so proud to have played even the smallest part as an activist in building the pressure for his release.
The world is bigger than any one of us. But tonight it feels just a little different, like a little burning flame that you took for granted giving light and warmth in a dark corner has just gone out, and changed quite significantly, for a moment, the way everything feels around you.
I'm glad the decision has been made to allow tributes to Nelson Mandela in the House on Monday. It's a fitting tribute that Parliament marks the passing of a man who was a global statesman and an enormously powerful influencer – an inspiration even to the first black president of the USA. The whole world extends its love and thoughts to the family of Nelson Mandela.
More from LabourList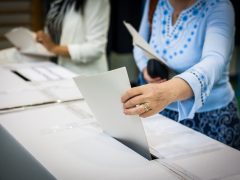 Comment
Labour Party conference looks set to debate and adopt a commitment to introducing proportional representation (PR). This is…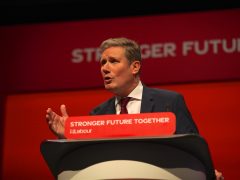 Comment
As Labour leaders always do, Keir Starmer faces two audiences at Labour's conference in Liverpool: the one that's…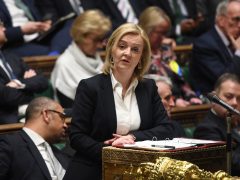 Daily email
The 'mini-Budget' was an unfiltered and shocking act of class war. Kwasi Kwarteng went out yesterday to bat…