The biggest British political event of 2014 is, potentially, the vote on Scottish independence onSeptember 18. I say "British", but it is of course just Scottish residents who will be voting "yes" or "no" to breaking free from the United Kingdom. The rest of us UK citizens, in England, Wales and Northern Ireland, won't have a direct say.
The vote has not yet received enough attention in the London-based media, but that is bound to change in the new year. While the "no" ("Better Together") campaign currently has a reasonably healthy lead in opinion polls – 57% against 34% in the latest Ipsos MORI survey – the real debate has only just started. I'm not sure that Scottish voters have been giving this issue their undivided attention just yet. But Scottish first minister Alex Salmond is a brilliant campaigner and debater. Aside from the economics there is simply a sense of patriotism to appeal to. The independence campaign is called Yes Scotland. It is inherently positive, while those resisting independence are invited to vote no – which could be portrayed (inaccurately, I think) as an expression of negativity towards the idea of Scotland itself.
I would probably have counted myself among those complacent onlookers down south who felt sure the no camp would win, until a conversation I had this weekend. It was a private chat, so I will simply say it was with a member of a distinguished Scottish political – and solidly Unionist – family. But this person told me that at this stage he/she was most likely going to vote yes, for independence. Sure, the first few years might be difficult, but after that – why not? Why not independence? And my interlocutor was someone who had a good grasp of business realities, and did not deny that there might be an initial hit to Scotland's prospects.
Outsiders looking in may have their own selfish reasons for hoping voters in Scotland will resist the yes campaign's arguments. In a reduced UK, the English would go from making up 83% to 92% of the population – potentially bad news for Northern Irish and (especially) Welsh citizens. Labour supporters of course fear the loss of dozens of Scottish MPs. And from a sentimental or human point of view, it would seem a shame to put a bigger barrier between Scots and other Brits, who have shared a (supra-)national identity for centuries. I have a Scottish aunt, cousins, friends – will these people be just a tiny bit further estranged from me as citizens of a separate state?
It seems pretty clear to me that the practical economic arguments against independence should dissuade most Scots from voting yes. Enormous and lengthy uncertainty would follow a vote for independence. Any Westminster government would negotiate very hard, withdrawing existing subsidies fast. Would an independent Scotland be allowed to keep the pound while attempting to undercut, for example, UK corporation tax rates? What about EU and NATO membership? What about submarine bases?What about the corporate HQ of the Royal Bank of Scotland? These are all rather daunting questions with few convincing answers as yet.
But these are all negative questions to ask. The task for Better Together is to provide the positive evidence that supports their campaign's title. Why is the Union a better option for Scots, and not just a less bad one? What is their positive vision for a Scotland that chooses to stay inside the UK? What's in it for them?
Those of us who do not live in Scotland can only hint, tactfully, at these questions. In one sense it is not our business. But in another it matters enormously to us all. This is the big responsibility that rests on those north of the border who are trying to persuade their fellow countrymen and women to reject independence.
More from LabourList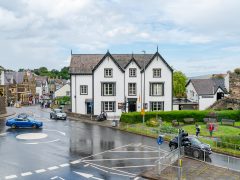 Comment
The recently announced co-operation agreement between Welsh Labour and Plaid Cymru offers much hope. The deal will see the…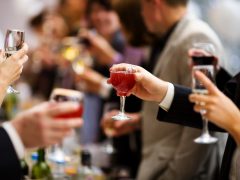 News
Jonathan Reynolds, Labour's new Shadow Business and Industrial Strategy Secretary, has urged people not to "pre-emptively" cancel their…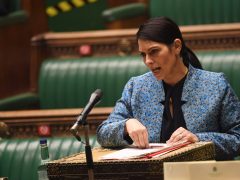 News
Yvette Cooper has resigned as chair of the home affairs committee following her appointment to the opposition frontbench…