One of the biggest issues raised by businesses in my constituency is the high level of business rates. Rates have gone up by £1,500 on average since 2010 with the increase based on the Retail Prices Index in September each year, rather than the average increase in prices for the year. For example this year the RPI in September was 3.2% and rates are due to go up by a further £430, although this depends on what the chancellor announces in his autumn statement on Thursday.
There are 4.9 million businesses in the UK. For 1 in 10 businesses, rates are now as high as rents if not higher and in my constituency I am struck by just how much retailers struggle in the main shopping areas because that is where the rates (and rents) are at their highest. In the towns of Crosby, Formby and Maghull, shops face high rates and rents in the town centres. As a result, we have empty units and have seen far too many closures of shops. Our high streets like most around the country are really struggling. All too often charity shops are often the only retailers who can afford to set up because they only have to pay 20% of business rates, so we end up with a disproportionately high number of charity shops.
Business rates are one of a number of areas where small businesses are disadvantaged in favour of larger business. Small businesses tend to pay little or no corporation tax, yet it is corporation tax which was cut, while business rates continued to go up. The inbalance in taxation favours those mainly larger businesses who pay corporation tax at the expense of small businesses. And retailers of all sizes are hit hard by business rates. Figures from the British Retail Consortium show that for every £1 paid by retailers in corporation tax, they pay £3.44 in business rates. The BRC claims that the high level of business rates, means that often it just does not make sense to keep a shop open.
Business rates in the UK are the highest in the EU and the third highest in the OECD. Meanwhile, retailers who have a physical presence in the high street have to pay higher business rates than their online competitors.
The Centre for Retail Research suggests that 62,000 stores may close in the next 5 years, with the loss of 300,000 jobs, at a cost of £600 million a year in job seekers allowance. And this loss of jobs will hit young people especially hard. 40% of all jobs for under 20s are in retail and retailers carry out 12% of all training in the UK.
Labour has proposed a business rate cut of £450 from the 2015 election and this is a big step forward for many retailers and other businesses.
Half a million businesses receive some rate relief, but most do not and Labour's plan to cut business rates would help 1.5 million businesses who don't qualify for rate relief.
A number of business organisations suggests a 2% cap on business rate rises. Ex Dragon's Den star, Theo Paphitis suggests a sales tax to replace business rates. Meanwhile, former Iceland and Wickes CEO, Bill Grimsey has been one of those calling for an overhaul of the business rates system. Grimsey carried out his own review of the high street and found some small businesses paying twice as much in rates as they do in rent, a completely unsustainable position.
Labour's proposal for a rate cut is a step forward and just like the energy price freeze will happen if we win the 2015 election. Our energy price freeze is just the start of energy market reform and when it comes to business rates, we should be using the rate cut followed by a freeze as a breathing space. That breathing space should allow a thorough review of business taxation that creates a level playing field between the high street and the internet on the one hand and between large and small businesses on the other.
The benefits of a thorough overhaul of business rates could include a revival of our high streets. They should include a real boost for our retail sector, for small businesses in particular and in jobs especially for many of our young people who cannot find work. All of these are important prizes for making an overdue change in taxation.
Bill Esterson is the Labour MP for Sefton Central and a former small business owner
More from LabourList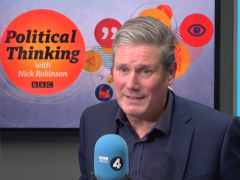 News
Keir Starmer has told Nick Robinson on his 'Political Thinking' podcast that he has not spoken to Jeremy…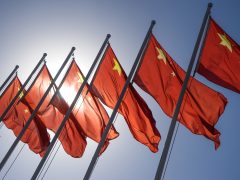 Comment
A recent report by the Labour Foreign Policy Group aims to outline a 'progressive' approach towards China, with…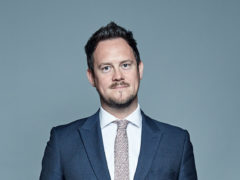 Comment
Gurkhas have served in Her Majesty's armed forces for more than 200 years. They have made an outstanding…