Another quarter of Work Programme data released today paints a similar picture to the last: reasonable job outcomes for the young unemployed and those deemed closest to the labour market, while dismal figures for those furthest from it.
There are many problems with the Work Programme, but the main one is its inability to provide constructive employment support to those on, or formerly claiming Employment and Support Allowance.
The figures released today show that as little as 5% of the main Employment and Support Allowance group moving into sustained work. Data produced by the Employment Related Services Association (the group representing the employment sector) show little signs of this group's fortunes turning a corner. Job entry figures for the main ESA group are below 10% of the total cohort, but only a fraction of these will result in sustained employment.
Over its lifespan of two and a half years, 126,000 people in the main ESA claimant group have joined the Work Programme, but only 6,500 have found sustained work. To put this figure into some kind of perspective, around 6,500 ESA claimants are joining the Work Programme every six weeks.
Piling more and more people onto a one-size-fits all welfare-to-work policy that is not finding work for more than 1 in 20 participants is not good for the claimant, and it is not good for the organisations that are attempting to provide support for ever increasing numbers of the unemployed. It is little wonder that those who are not 'easy wins' are being left alone by a programme intended to help them out.
The ESA group is a group of claimants with a plethora of complex obstacles preventing them getting work. But having one programme with a myopic focus on attaching people to the labour market as quickly as possible does not appear to be doing the business – when only 1 in 10  (ERSA stats) are finding any work, it is clearly not doing enough even to improve the CVs of those not getting work in the mainstream labour market.
When the Work Programme contracts are renewed after the general election, there is an opportunity to improve claimants experience and probability of getting (and keeping) a job. One option is a programme that is devoted to them. The lower probability of finding work for this group than other jobseekers on the Work Programme (young people, for instance) is not a coincidence. Therefore, providing a programme with tailored support and expertise to help people manage their conditions would improve the experience of many and break down some of their barrier to re-joining the labour market. Another is that employment programmes should have a backup plan for those that cannot get work even if they are ready for it. Transitional employment programmes, such as the Future Jobs Fund, that combine useful work and paid work experience can provide the temporary work necessary to improve the CVs and employment outcomes of hard to help groups.
A fundamental rethink of employment support in the UK is long overdue, given the current strategy is failing far too many. In the mean time, the two options set out above would be a start.
Bill Davies is a researcher at IPPR North
More from LabourList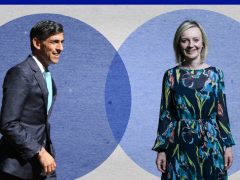 Comment
Rishi Sunak and Liz Truss have now gone head to head in six hustings with Tory members in…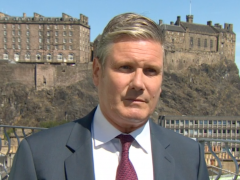 News
Keir Starmer has said that he will set out a "comprehensive set of proposals" to combat the cost-of-living…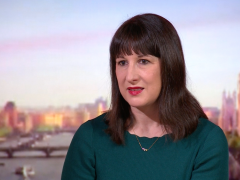 News
Rachel Reeves has urged the Tory leadership candidates to "stop playing to the gallery" and come up with…