Reports in this morning's papers (including this one in The FT(£)) suggest that there's been some fairly systematic and grubby briefing against Alistair Darling. Seemingly "Senior Tories" believe that he is "comatose most of the time" and a "dreary figurehead".
I'm not suggesting the Tories don't understand Scotland – but their performance north of the border would suggest that they aren't really the experts on what the Scottish electorate are looking for….
Now Alistair Darling has been briefed against before, as we all know, so this won't trouble him unduly. But I must admit, my first reaction was that this is excessively bizarre. The No campaign are currently beating the Yes campaign by around 30 points in the polls, and the release of the overhyped SNP "White Paper" last week proved to be quite the damp squib.
Darling might not be flashy politician – but that's never been his trademark. Quite the opposite. Darling is famous for being a "safe pair of hands" – and that's one of the reasons why he's so liked and respected. It's one of the reasons he's widely considered to be doing a good job on the Better Together campaign.
But of course these attacks aren't really about Darling's performance in Scotland. They're about talk down his reputation, because they suspect (as I do) that once he's finished with the independence referendum, Darling is coming back to Labour's front bench, where he would be a formidable foe for the Tories to face come 2015. If they can somehow claim that the Union was retained despite Darling – rather than aided by him – his power is neutralised.
Or perhaps – and maybe I give the Tories far too much credit here – there's an even more nefarious reason for the sledging from the blue corner. Perhaps such attacks are intended to provoke responses – like this one – that defend Darling's honour and talk about him returning to the Shadow front bench. Such responses are (it is assumed by Tory minds) annoying for Ed Balls (because in certain Tory minds, everything must, in some way, be about Ed Balls).
But I'm sorry to disappoint such febrile imaginations – if Darling returns to the Shadow Cabinet after securing the Union (which I very much hope he does) it won't be as Shadow Chancellor. Ed Balls will be Shadow Chancellor until the election, and (Labour victory permitting) Chancellor afterwards. And no amount of clever-clever attacks on Alistair Darling are going to change that.
Yet whatever job Darling does take when he returns, you'd want to think the Cabinet minister opposing him would be fairly distraught…
More from LabourList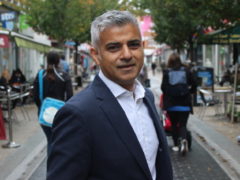 Comment
Below is the speech delivered by Sadiq Khan at the state of London debate. Thank you, James. It's…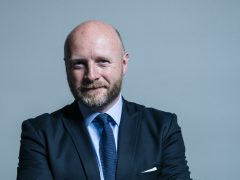 Comment
It is now time to bring Labour's security message into focus. As Keir Starmer signalled at the weekend,…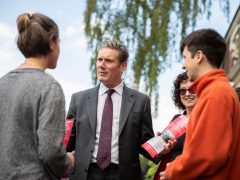 News
Keir Starmer has said Labour has "put to one side" the 2019 general election manifesto and declared that…