Yesterday saw campaigners across London out in force to protest at David Cameron and Boris Johnson's rail, tube and bus fare rises. Despite Boris' claims that the fare rise in London 'is in line with inflation' the truth is that many fares will go up above this level, they include pay as you go oyster bus fares and weekly, monthly and annual travel cards for zones 1, 2, 3 and 4. For many Londoners this will be the sixth year of inflation busting fare rises under Boris, for bus passengers the fares will have gone up from 90p to £1.45 since 2008, a 62% increase.
This month at City Hall we are scrutinising the Mayor's budget for London, this is his big chance to set out his priorities for the coming year and what he will do to actually help struggling Londoners. However, the draft budget he published lacks ambition and completely fails to tackle the cost of living crisis that is hitting people across our city. He has announced with great fanfare a cut to his share of the council tax (the Mayoral Precept) by 1.3% or 1.1p a day for each of London's 3.5million households. 
This will save the average household just £4 a year, in contrast the Mayor's fare increases will more than wipe out this saving. People in Barking, Harrow, Croydon or Redbridge who use a Zone 1-4 Annual Travelcard will see an increase of £66 a year to £1,800. So for a household with two people working in central London they will be £122 out of pocket. Boris is giving with one hand, but stealing your wallet with the other and having the cheek to ask you to be grateful!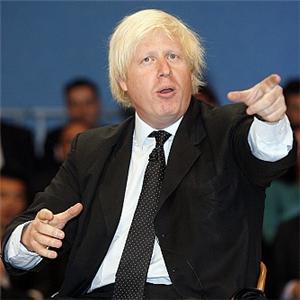 His budget is an insult to Londoners, he is claiming to be saving Londoners money but the truth is his paltry tax cut of £4 a year wouldn't even buy your family a chicken. In contrast £122 is enough to buy at least two weeks shopping. Boris' promises of saving you money are a con. There is nothing meaningful in his budget to help Londoners who are struggling with the cost of living. Nothing on childcare, fuel bills, food poverty or housing. Boris is now coming into his sixth year as our Mayor and he has failed to tackle any of the big issues facing Londoners. All we have had are vanity projects, wasted money and wasted opportunities.
His penny a day tax cut for each household last year led to deep cuts at the London Fire Brigade, on Thursday he will axe 10 fire stations, 12 fire engines and 552 firefighters. It's still not clear what this year's council tax cut will cost London. We've already seen 2,898 police officers and 2,370 PCSOs cut from across the capital, that's nearly 10% and over 50% respectively. His token council tax cut saves individuals a few pence, but combined across London it costs City Hall £10m, this will put even more of our frontline police services under pressure. It is time Boris stopped worrying about his next electorate – the Tory Party in the true blue shires – and started doing the job he was elected to do, serving the people of London and making our city a better place to live and work.
John Biggs AM is the Labour London Assembly Budget spokesperson
More from LabourList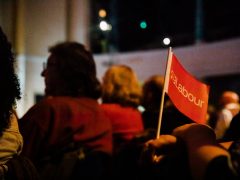 News
New guidance issued by Labour for selecting parliamentary candidates ahead of the next general election is set to…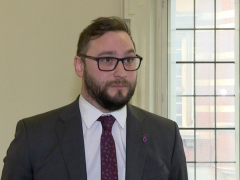 News
Christian Wakeford today defected from the Conservatives to the Labour Party. Some have wondered whether his politics fit…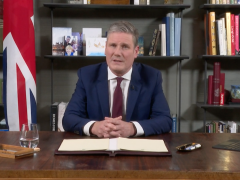 News
Keir Starmer has used a party political broadcast this evening to urge the public to "call time" on…