In a keynote speech to the Fabian Society conference, Ed Balls will announce that Labour is committed to balancing the books, delivering a surplus on the current budget and getting the national debt falling in the next Parliament. In the speech in Central London tomorrow, Balls will say that the budget surplus will be achieved "as soon as possible" – but won't be drawn on a date. How fast this can be achieved will depend on the state of the economy and the public finances, he will argue.
Two years on from his last Fabian speech – where he pledged to match Tory-spending in 2015/16 and freeze public sector pay – he'll also say that within 12 months of the next election Labour will legislate for "tough" fiscal rules abolishing rolling five year targets. There's also the hint that some budgets (perhaps the NHS) might be "ring-fenced", but still remain under the remit of the "zero-based review" carried out by Shadow Chief Secretary Chris Leslie.
And Balls will also renew his call for the OBR to independently audit the tax and spending commitments made by political parties ahead of the next election – something which George Osborne has refused to back so far.
On the cost of living and the Middle Class:
"the current cost-of-living crisis is not just about people on tax credits, zero-hours contracts and the minimum wage. It's also about millions of middle-class families who never thought that life would be such a struggle."
"And in the last 24 hours David Cameron has gone from not wanting to talk about the cost-of-living crisis to effectively telling people they've never had it so good. 
"A desperate attempt to use highly misleading and selective statistics to tell people they are better off when they feel worse off. It makes the Tories look even more out of touch than before."
On "switch spending" in 2015:
"There will be no more borrowing for day-to-day spending.  Any changes to the current spending plans for that year will be fully-funded and set out in advance in our manifesto."
On "ring-fencing" budgets:
"Even those departments or areas of government spending which we chose to ring-fence will still be subject to this [zero-based] review because it is vital that we get maximum value for money for every pound spent."
More from LabourList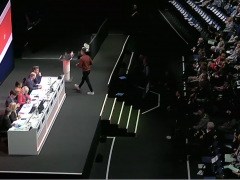 News
Labour passed a number of constitutional amendments, known as rule changes, at its party conference this year. We…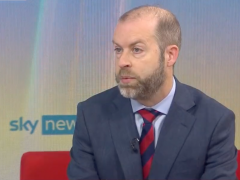 Video
Jonathan Reynolds has denounced the government's economic policy as "unsustainable, dangerous, reckless and a gamble with people's futures"…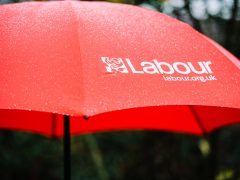 Daily email
YouGov published explosive findings last night. According to the pollster, Labour has a 33-point lead over the Conservatives – which…