This year Labour has to start thinking beyond May 2015 and start planning for power. As Luke Akehurst wrote on LabourList earlier in the week, Labour has a decent chance of a majority. It has an even better chance of being the main party of government, even if we have to settle for coalition. No one should be complacent, but if Labour is not prepared for government it will waste the chance to bring lasting change.
It's not that the party doesn't have policies. It has lots. But so far most of Labour's announcements have really been about getting over the threshold of Number 10. Fair enough, there's a big election still to win. But it's time to look ahead too, to be ready with a five year programme of government.
The central question we all need to be asking is 'can Labour change Britain?' That's the title of the Fabian New Year Conference, which takes place on Saturday in London. For the risk is that if Labour's politics are too small-bore, the party will be unable to make a lasting impression. If all our policy is for tactical, electoral gain, we will not have a clear sense of direction to drive radical change over half a decade of government. Nor will we have the public's permission for big structural reform.
So here are ten questions the party needs to address this year, if it's to succeed in making Britain a visibly fairer, more sustainable and prosperous country. All of them are debated at Saturday's Fabian conference.
1.    How can Labour change Britain for the better without spending lots of money? This is the question that towers over all the others. Labour can and should spend a little more than George Osborne – his latest plans to slash the state after 2015 is purely ideological. But in the short term there won't be enough money to deliver Labour's ambitions. Economic and political reforms that don't cost public money will need to leave a larger mark.
2.    What's the strategy for inequality and poverty? Labour has been too quiet on what it will do to stop poverty and inequality rising on its watch. The projections are deeply depressing and Labour has not done enough to build permission for radical action. Stopping a rise in the gulf between the middle and the top will take big economic and taxation reforms. And reducing poverty means more than a more generous minimum wage. Social security reform has to be part of the answer.
3.    How will the education system deliver for the 'forgotten 50%'? Its eighteen months since Ed Miliband pledged that his first priority for education was the bottom half. Since then there's been precious little detail on how the school and college system will change in practice. This matters because Britain's record on vocational education is so bad. Our recent past is strewn with good intentions and botched reforms.
4.    Can Labour make house-building actually happen? It's a similar story with housing. The last Labour government promised to build a lot of houses. But it never happened. So Labour needs to have a full-proof plan for getting house building moving. Sir Michael Lyons' housing review, which the Fabian Society is hosting, could be the most important contribution to Labour thinking this year.
5.    What's the plan for public services? In Labour circles there's increasing agreement about what we don't want. An end to Blair-Brown era centralised bossiness. And an end to Gove-Lansley-Grayling market fundamentalism. But the party doesn't have a coherent sense of what should come in its place. At the heart of the problem is its unclear vision for local government. Will councils become the key institution for planning and shaping public services, or will they lose even more power over frontline providers?
6.    What changes to regulation and institutions will bring 'pre-distribution' to life? The terminology is rightly derided as wonky seminar talk. But 'pre-distribution', 'responsible capitalism' and the 'squeezed middle' matter. Reforming the market is the only way to secure long-term, broadly shared prosperity. But Labour so far lacks what's called in the jargon a 'theory of change'. Beyond the welcome new arms-race on the Minimum Wage what are the big regulatory and institutional reforms that will deliver visible economic results?
7.    Can Labour bring hope for the next generation? Young adults are at the sharp end of so many of Britain's biggest challenges. To bring long term hope will mean progress on wages and on housing affordability that is in everyone's interests. But in the short term Labour needs to say more about its promise of skills or a job for every young person, and it must speak in a way that makes it sounds like it's offering a helping hand… not a detention.
8.    What will it take for the EU to thrive and Britain to be at ease with Europe? In the next parliament there will be a fork in the road on Europe. Either Britain's political hostility to Europe will plateau and start to subside, or we will be out of the EU within ten years. Britain will drift to the exit unless Labour speaks up for Europe and fights for sensible reform.
9.    What will it take to get carbon reduction back on track? So much for the greenest government ever. Britain has only made progress on carbon reduction in the last five years because economic growth ground to a halt. But the climate change experts predict we will miss our next targets. Labour will need to act within a year to have a hope of getting things back on track.
10.  How will Labour restore trust in politics? Sitting above all the pressing policy questions, there is the challenge of overcoming deep mistrust in politics and politicians. Labour's best hope must be that if it can show the power of politics to bring change for the better, it will start to drain the swamp. But alone that won't be enough. Political reform matters too, from the House of Lords to local councils. Labour needs to plan for institutions that bring better government, a more representative political class and more public trust and participation.
Andrew Harrop is General Secretary of the Fabian Society. Tickets for the Fabian New Year Conference 2014 are available here.
More from LabourList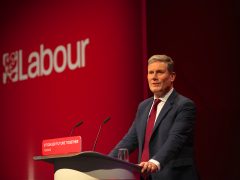 Daily email
Boris Johnson has finally agreed to go. Following an unprecedented number of resignations over the past few days, a…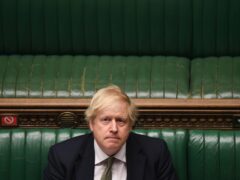 News
Boris Johnson has agreed to stand down as Prime Minister following an unprecedented number of ministerial resignations from…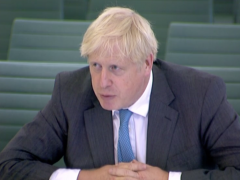 News
Labour MPs have grilled Boris Johnson during his appearance in front of the liaison committee of select committee…