With the full accession and the lifting of transitional controls for Bulgarian and Romanian citizens, it's now time for a calm, considered debate on practical effective policies that can respond to the concerns that people genuinely hold about the impact of immigration on their daily lives.
Let me reassure you; Labour won't ramp up the rhetoric on immigration or join in supporting policies from the Government that only increases hostility and tension and does nothing to help. Our approach has to be different. It is now time to set out sensible, practical policies to help address the real concerns people have about the impact of immigration on the labour market and on some of our communities.
We live in a global economy where international travel and trade are more common than ever, and that means our economy depends on the best international talent.  Immigration is important to Britain's future as well as to our history. But clearly it needs to be managed and controlled. The Conservatives won't address the practical problems caused by those who exploit migrant workers and undercut local businesses and their staff, damaging our communities, and the Liberal Democrats' suggesting there is no problem won't reassure people either. People are concerned about the impact of migration, particularly on low-paid work and there are a range of sensible policies we will pursue to make the immigration system fairer for all.
That's why Labour has been talking about it. Ed Milliband gave a keynote speech on immigration and the economy soon after becoming Leader. Last March the Shadow Home Secretary Yvette Cooper set out a number of new policies across the board to address people's concerns.  Both were clear that Labour got some things wrong on immigration in Government. For example we should have had transitional controls for Eastern Europe in 2004 and we should have looked more at the impact on low-skilled jobs and pay. So we have listened and learned, while unfortunately the Tories and Lib Dems Government just aren't learning enough of those lessons.
We are now nearly four years into this Government's term and it's clear that their approach to immigration has been more interested in gimmicks that divide people than genuine reforms to improve the system to ensure Britain reaps the benefits of immigration.
Even by their own terms this Government is failing on immigration.
The gap between their rhetoric and reality is exposed by the failure to hit the Prime Minister's net migration target, the fact that under this government fewer than 1 in 50 reports of illegal immigration result in a person being removed from the country, the number of foreign criminals deported has dropped by over 13%, border checks have been cut with only half as many people stopped, and illegal immigration has got worse and their only response has been the offensive and ill-thought out ad vans which even they now admit were ineffective.
We are clear that we need a system that controls the pace of change, which is why Labour supports the cap on workers from outside the EU and why we have pledged full transitional controls on future countries joining the EU.  We need measures to ensure migrants are able to integrate and play their part, which is why we would introduce a new rule that public sector workers in roles dealing face to face with the public would have to speak English, making integration easier and creating better outcomes for migrants and those already living in the UK.
While we recognise the benefits of immigration to the UK, we need effective practical proposals to deal with people's valid concerns that in some communities local labour markets are being undermined by the exploitation of migrant workers.
So a Labour government in 2015 would deal with the negative effects of immigration by:
Taking real action to enforce the minimum wage; doubling the maximum fine for those paying below the NMW to £50,000 and giving local councils the power to enforce the minimum wage;
We will extend the scope of the Gangmasters' Licensing Authority
We will strengthening the law so that recruitment agencies aren't able to discriminate against UK workers from applying for jobs
We will ensure Labour's housing laws are enforced to stop migrant workers being exploited and crammed into 'beds in sheds' and undercutting local workers';
And crucially we would make sure we give people here the skills they need for the future by ensuring that large companies bringing in workers from outside the EU also have to offer an apprenticeship for a local worker.
This government refuses to stand up for workers rights and will not take the action needed to stop immigration from impacting local labour markets.
So we already have a range of policies to take action to make immigration work for Britain.
But we can't be and won't be complacent on this issue.  Over the next few months I will be visiting communities across the country to see firsthand the concerns, pressures and successes of immigration.
Talking to voters, to members and to all sections of society about this important issue will mean we head into the 2015 election with policies that will make immigration work for Britain.
David Hanson is the Shadow Immigration Minister
More from LabourList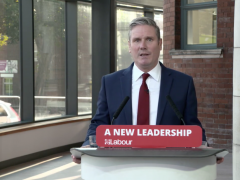 Daily email
New polling has found high levels of consensus among the British public on the economy. Clear majorities were…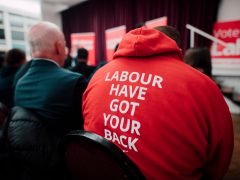 Comment
Values matter: what we and those around us hold dear is one of the biggest predictors of political…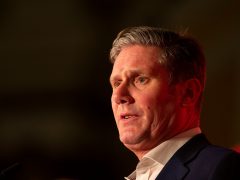 News
Keir Starmer will use his first conference speech since becoming leader to promise Britain that the party he…