Sometimes you've got to put your hands up and admit you were wrong. Last week I poured a little scorn on the idea that the two party leaders – or Ed Miliband at least – were attempting a sort of PMQs truce. I very much doubted that either of the leaders would see any benefit in such an approach, or that either would try and sustain it for very long. Well I suppose I was half wrong – Ed Miliband turned up at PMQs today and tried to ask questions in a probing but polite fashion. David Cameron meanwhile wanted to crush Ed Miliband and rub his face in the dirt.
I won't insult your intelligence by pointing out which approach was better suited to the bear pit that is the commons chamber.
So dignified and prim were the Labour benches that Ed Balls remained completely silent throughout. Not so much as a hand gesture. That didn't stop the PM referencing him – obsessions are hard to let go of – but nor did it mean that there was a question mark over which Ed was the centre of attention this Wednesday lunchtime. That was clear today, it was the one who was losing at PMQs.
The nadir of the session was when Ed Miliband, stumbling over his words needlessly corrected himself from "quarter of a million" to 250,000 when talking about housebuilding. The caterwauling from the Tory benches was instantaneous and cacophonous. No matter that it was a small error, the kind which in normal life people make all the time, it was seized upon mercilessly by Cameron. The precise words he used escape me, but if I say "maths" "Gordon Brown" "financial crisis" you can probably make up your own. (More merciless still was odious horse-warmer Nadhim Zahawi, who after PMQs suggested that Miliband was experiencing a "nervous breakdown" at PMQs. He wasn't Nadhim, but you are an terrible worm of a human being if you think that's an appropriate political attack.).
Of course in depressing Parliamentary fashion, everyone was so focussed on Miliband's minor linguistic gaffe that they missed Cameron's palpable falsehood. Cameron claimed that "real wages are rising" – a clear untruth – but no-one picked him up on it. No point of order was called. And the PM was allowed to leave the chamber with the hoots of pleasure from the Tory benches ringing in his ears.
Miliband, meanwhile, was left to leave the chamber wondering whether or not a new, calmer approach to PMQs can be sustained. The answer is a certain no, unless he wants to get used to this losing feeling. A calmer PMQs only works if both sides adopt it. A truce is only a truce if everyone plays ball. You can no more have half a truce that you can be a bit pregnant.
The problem Miliband faces is that he's not especially good at shouting, yelling and wild gesticulation either. Nearly three and a half years into his time as opposition leader, Miliband still doesn't seem to have hit upon the right way of performing consistently well – despite some fleeting periods of PMQs-dominance. Regardless of how trivial PMQs has become, that's still a real concern. And one that needs to be addressed quickly. There are general election debates coming, after all…
More from LabourList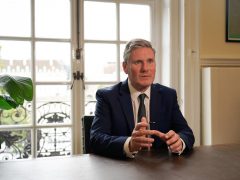 News
Keir Starmer has declared that he intends to "take suggestions" and continue discussions about his preferred rule changes…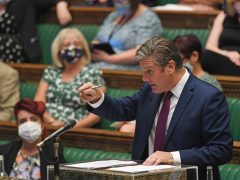 Comment
Keir Starmer would be forgiven for heading down to Brighton for Labour conference this weekend feeling slightly more…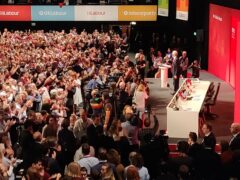 Comment
Labour conference 2019 may only have been two years ago, but in many ways it feels like it…