The Labour Party reaches a major milestone two weeks today – although you probably haven't heard about it. A meeting is taking place that will decide the way the party is run in the most fundamental way, but most members, activists and supporters are near oblivious to  it. The party reform process is rumbling towards its conclusion, and yet the debates so far have been between the Labour leadership, MPs, Trade Unions and Lord Ray Collins who is trying to keep the whole bandwagon on the road.
You'll notice there's a complete absence of discussion with members there.
Sure, there was a consultation process before Christmas. But it wasn't particularly well advertised by the party and only a handful of people I've spoken to were aware of it – only a couple had contributed to it. And those of us who remember the "Refounding Labour" process know that the party has displayed a worrying tendency to file away submissions from members which are never seen or heard from again.
Since then there's been almost total silence from the party on reform as far as members are concerned, which rather gives the whole process a "behind closed doors feel" that is unhelpful. That's especially true when what is being advocated is a more modern, open and inclusive political party. The only exception to this near Trappist vow of silence has been occasional reactive comments from party spokespeople praising the outline of the planned reforms (which is the kind of thing that irks party members who aren't keen on said reforms) without giving much detail as to what they might entail.
And so – to this big meeting. And it really is the crux of the entire party reform process. It's a meeting of the NEC on February 4th, at which proposals are expected to be presented by Lord Collins. By the time that meeting commences, it's assumed that some sort of deal will have been bashed out between the leadership and the affiliated unions. If not – and that's still very much possible – it's hard to see how the NEC can agree on a set of recommendations to present to the Special Conference four weeks later. And if the NEC doesn't agree on the proposals…well you can imagine the kind of anarchy that could ensue.
So the hope is that a deal will be struck, sensible compromise will be reached and the fireworks that many fear won't happen – as Luke Akehurst assured us last week.
But either way, whether the NEC comes to an agreement or not, the proposals that come to the Special Conference are likely to have been developed largely without involving members in the conversation. I've already warned that party reform may be missing the point – and without proper engagement with a wide range of Labour Party members (and taking more heed of members representatives on the NEC) that's even more likely to be the case. Something that works on paper for all parties concerned may come out of the process – but it might be something that the average party activist thinks unworkable. The problem is as yet we don't know – all we have is half-snatched snippets of half-conversations to go on.
So as CLPs around the country meet to decide how their delegates should be mandated to vote, is it really too much to ask for us to have some kind of clear idea on what we might be asked to vote for or against? Or are we to be left in the dark, only to be enlighten in February – or worse, just days before the conference itself? That's no way to run a party – and to pre-empt the Tory attack lines on the matter, that's no way to run a country, either.
More from LabourList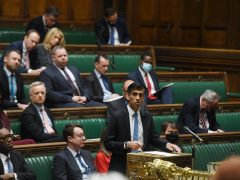 Comment
The Tory Party as the 'tethered beetle' Hailed as the most successful political party in history at attaining…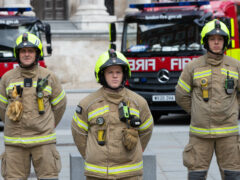 News
The Fire Brigades Union (FBU) has announced that nearly 33,500 members will be balloted on industrial action after…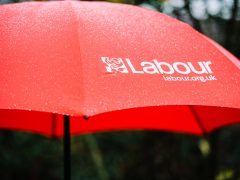 Daily email
Labour's governing body will meet today. The party was criticised as plans – to abandon previously agreed commitments to form…